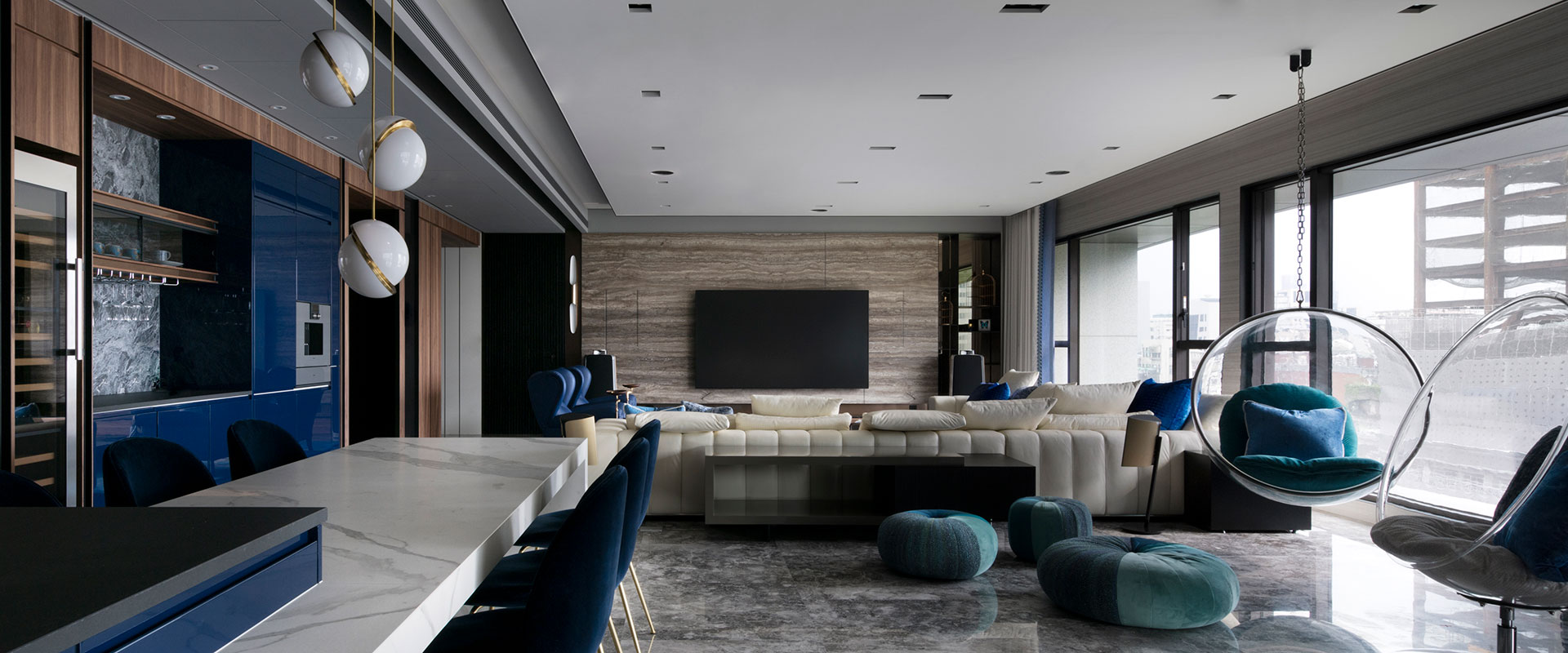 雅藍深蘊
. Elegance Bluish Implication
Residential Space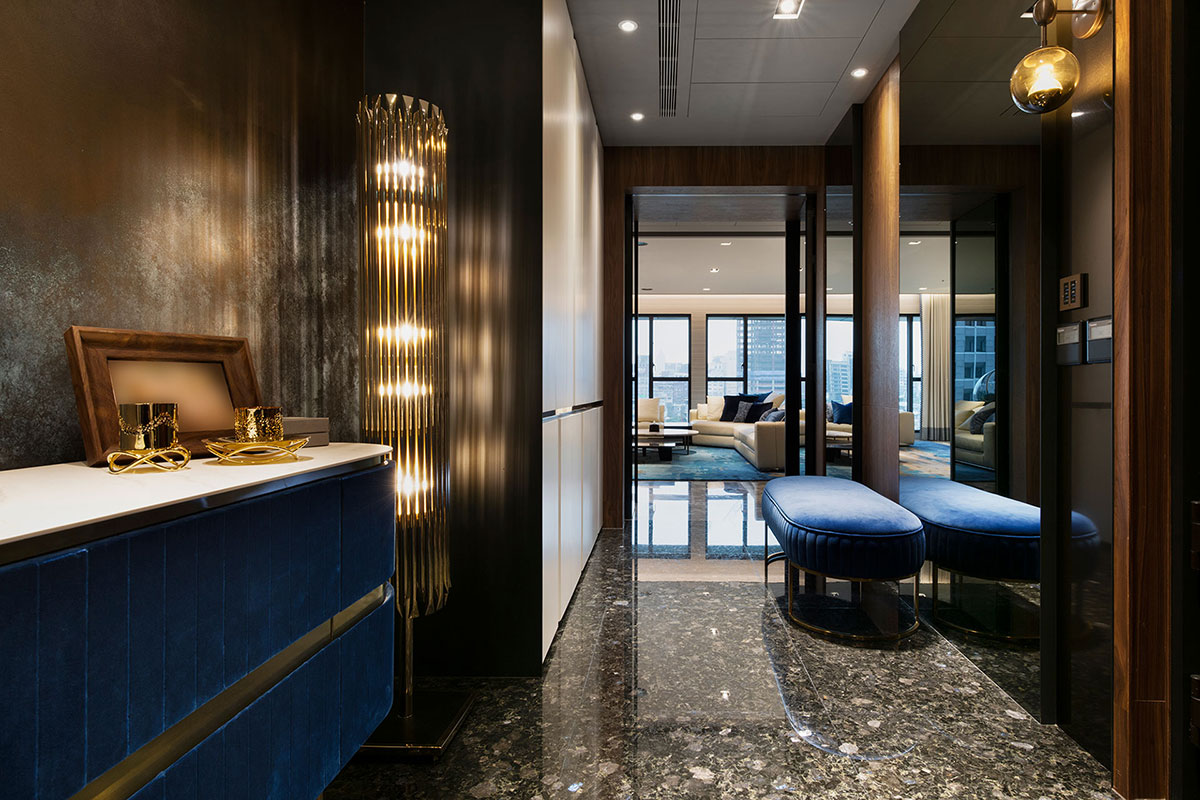 1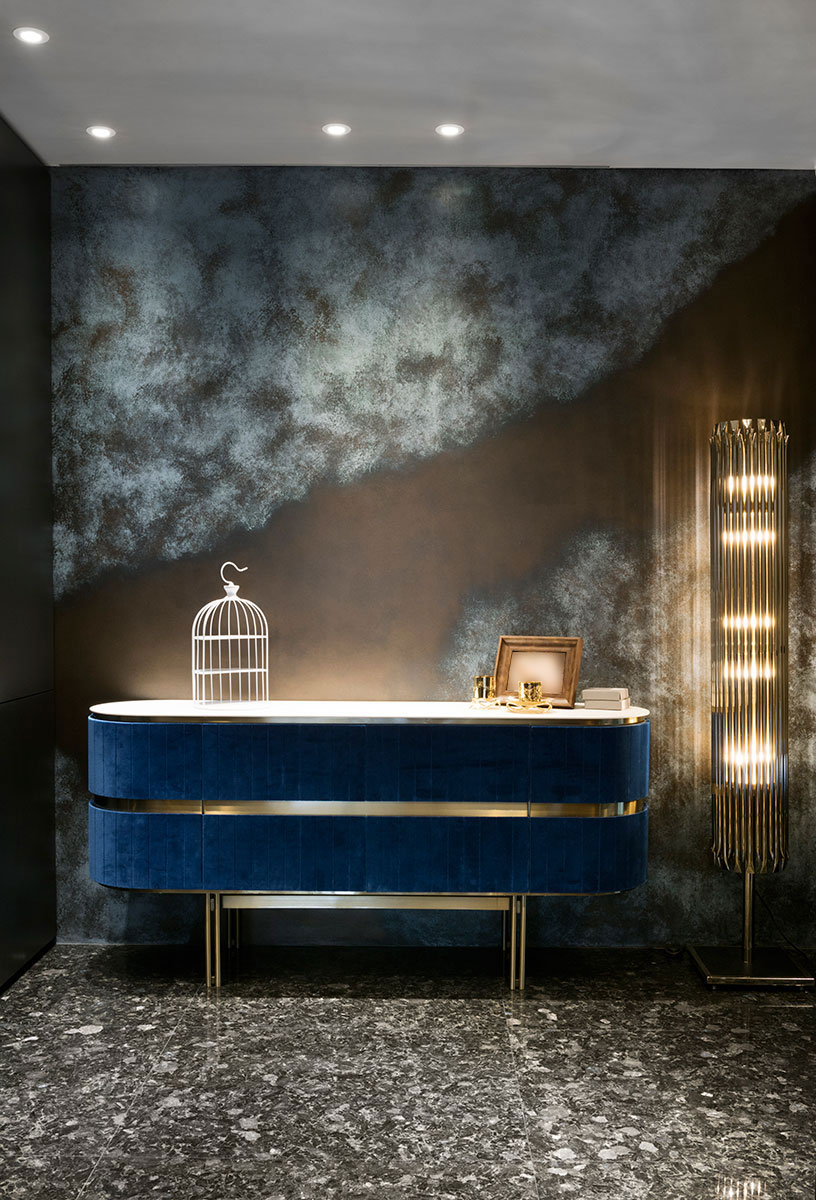 2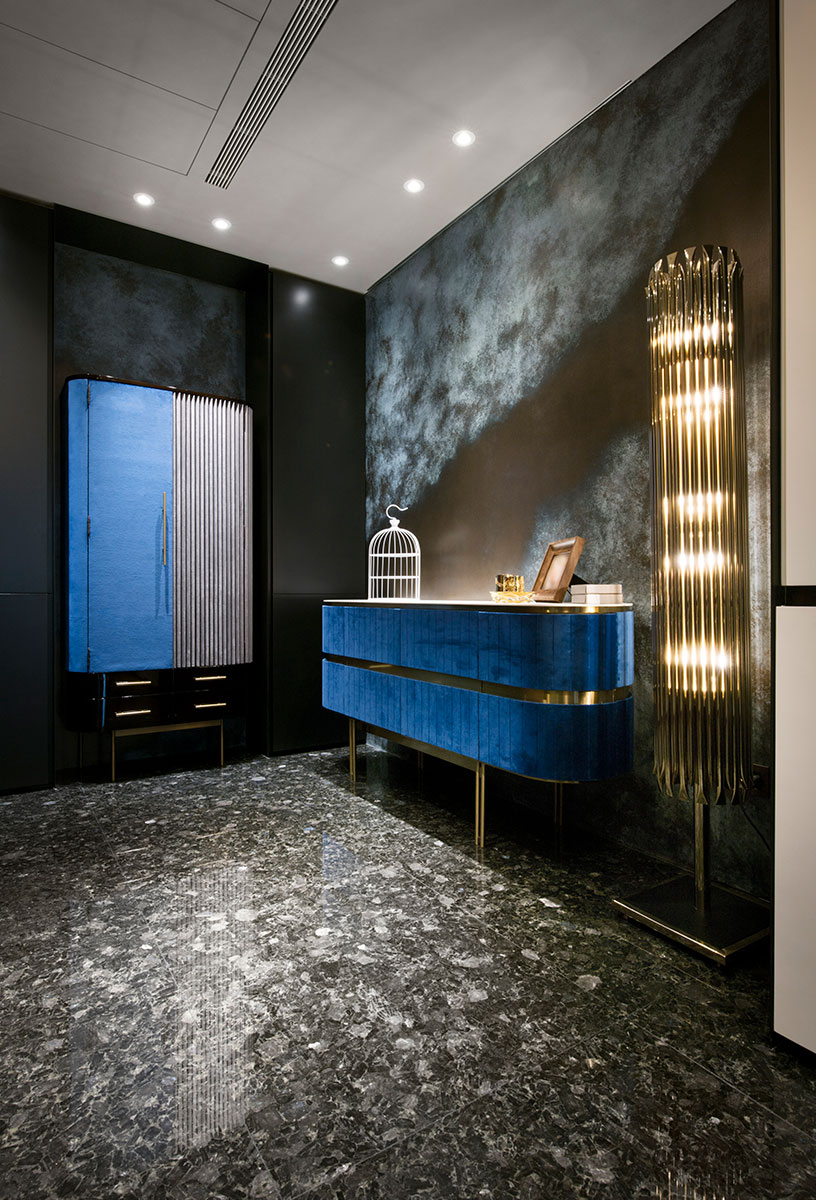 3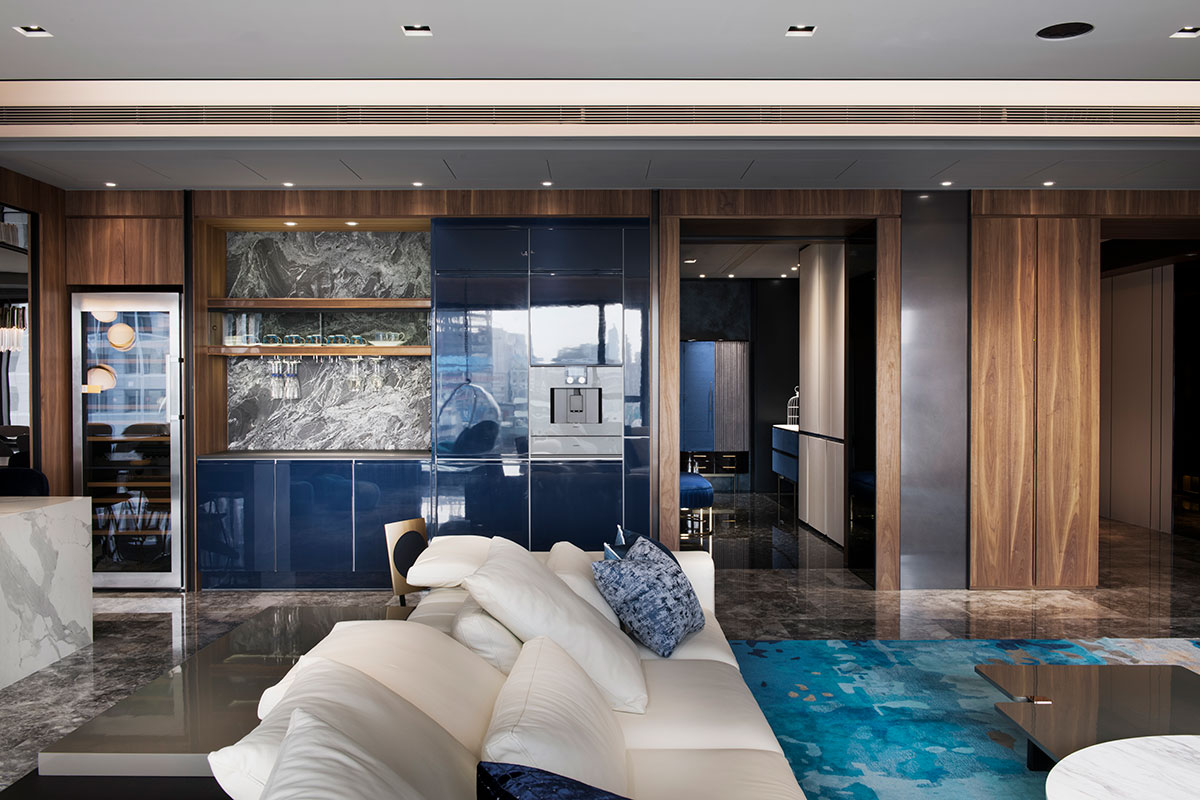 4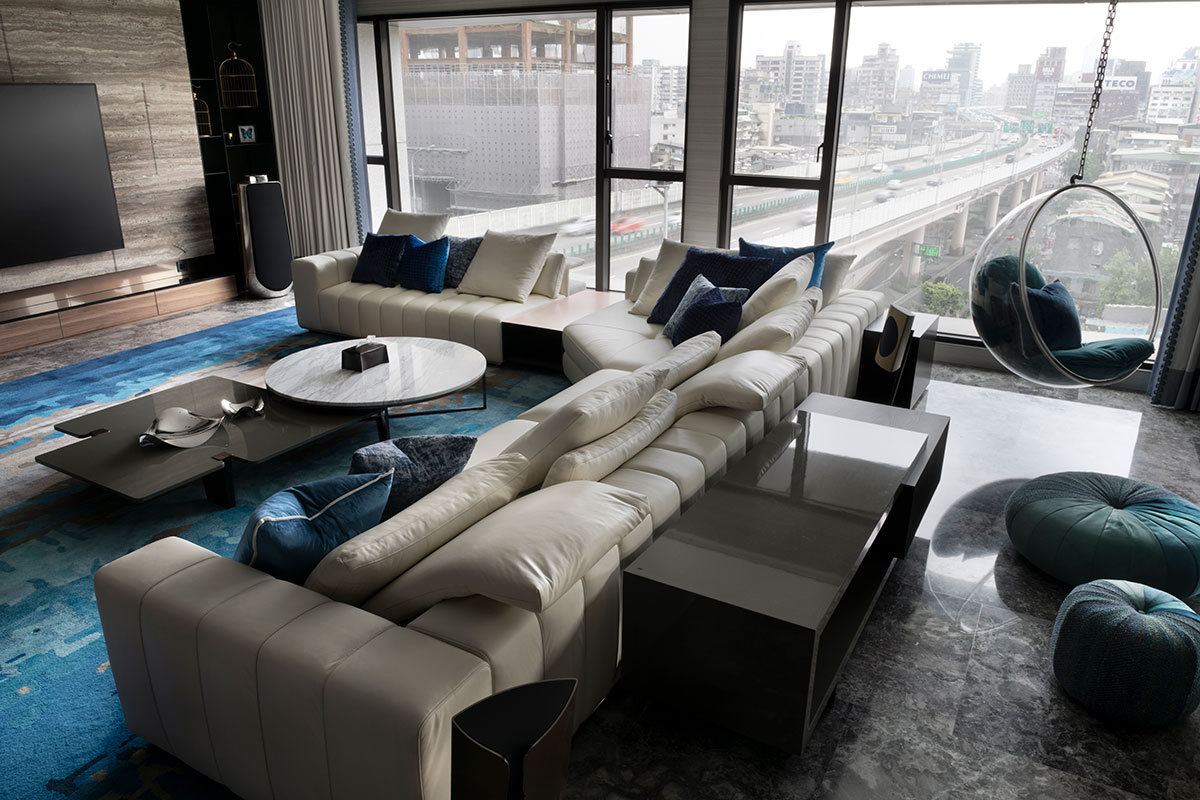 5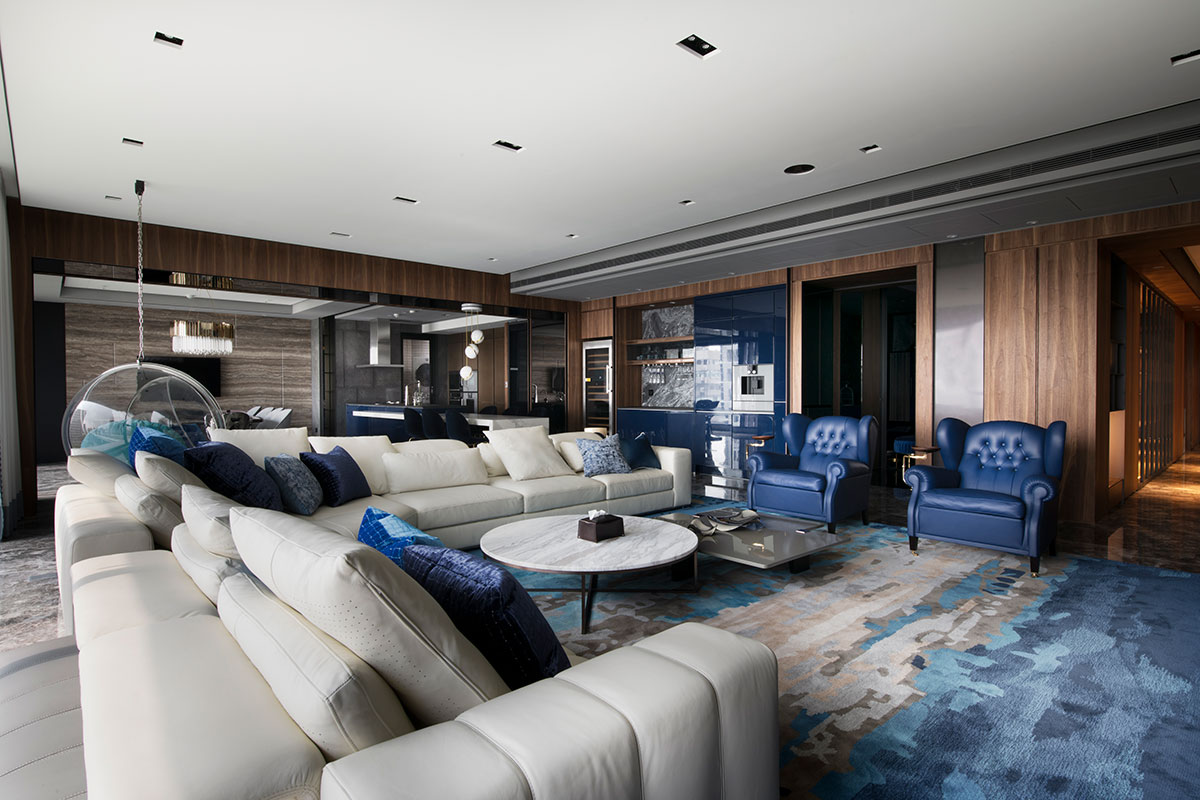 6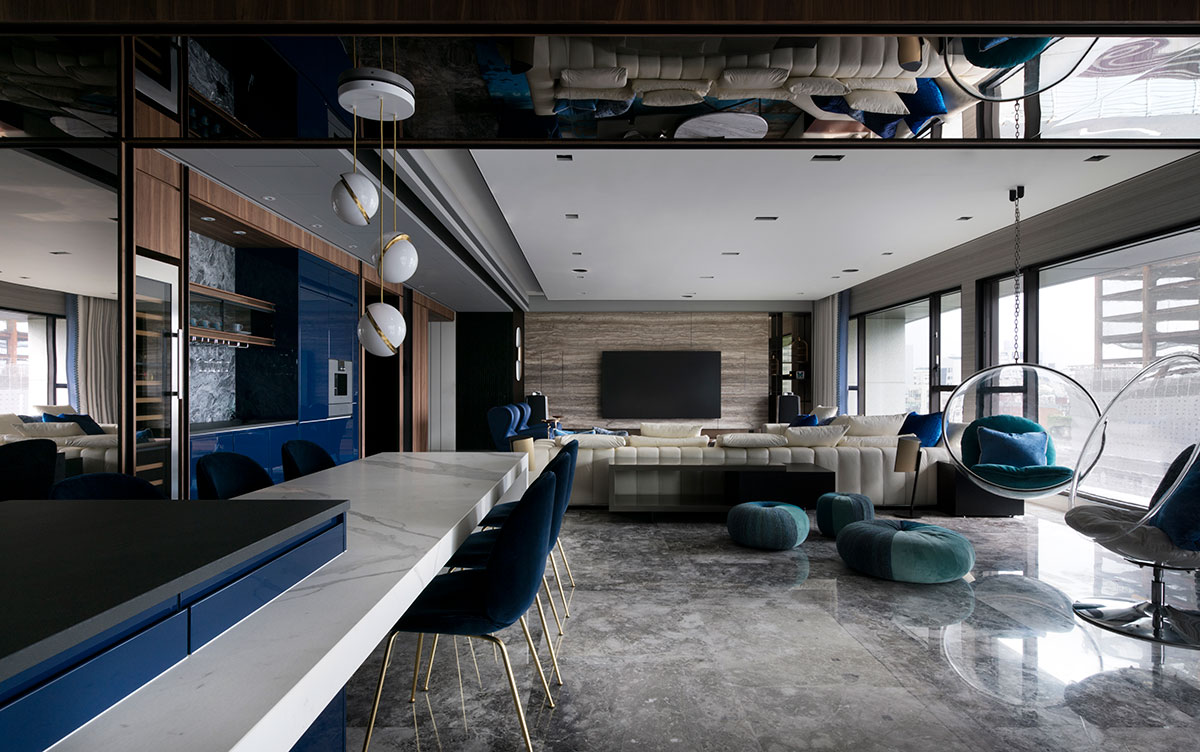 7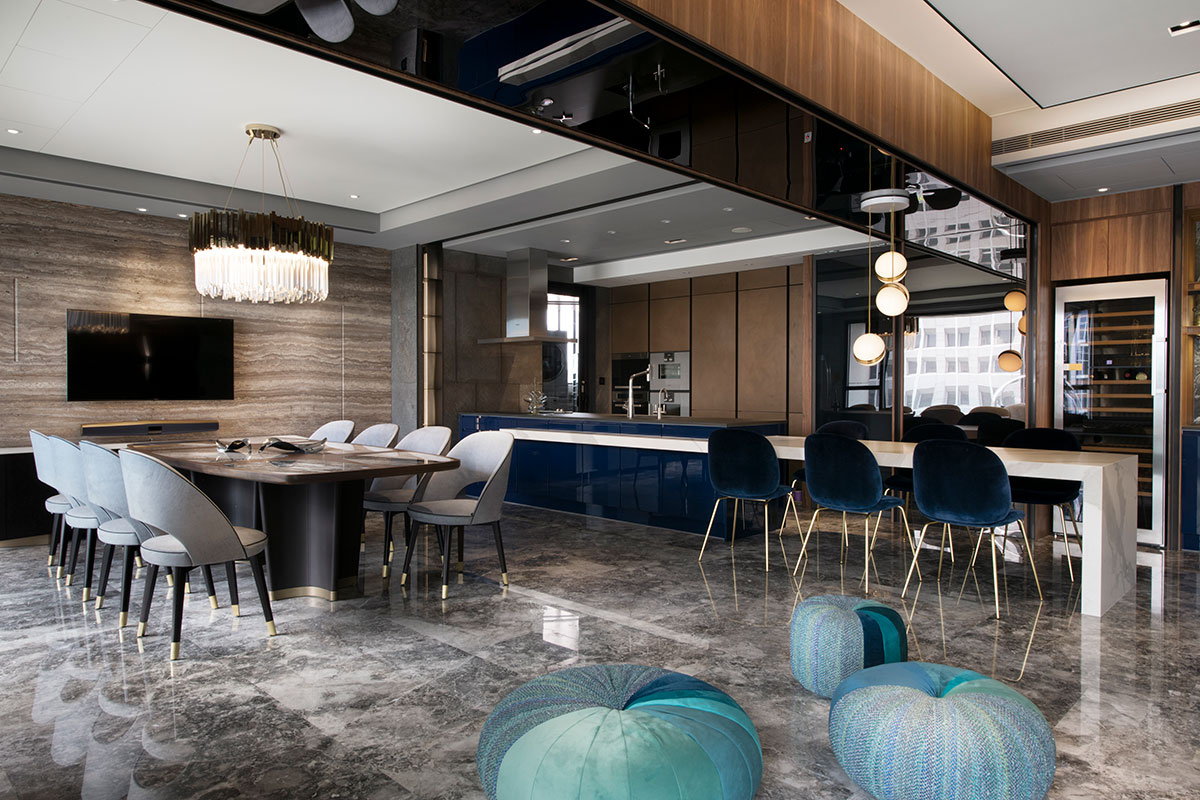 8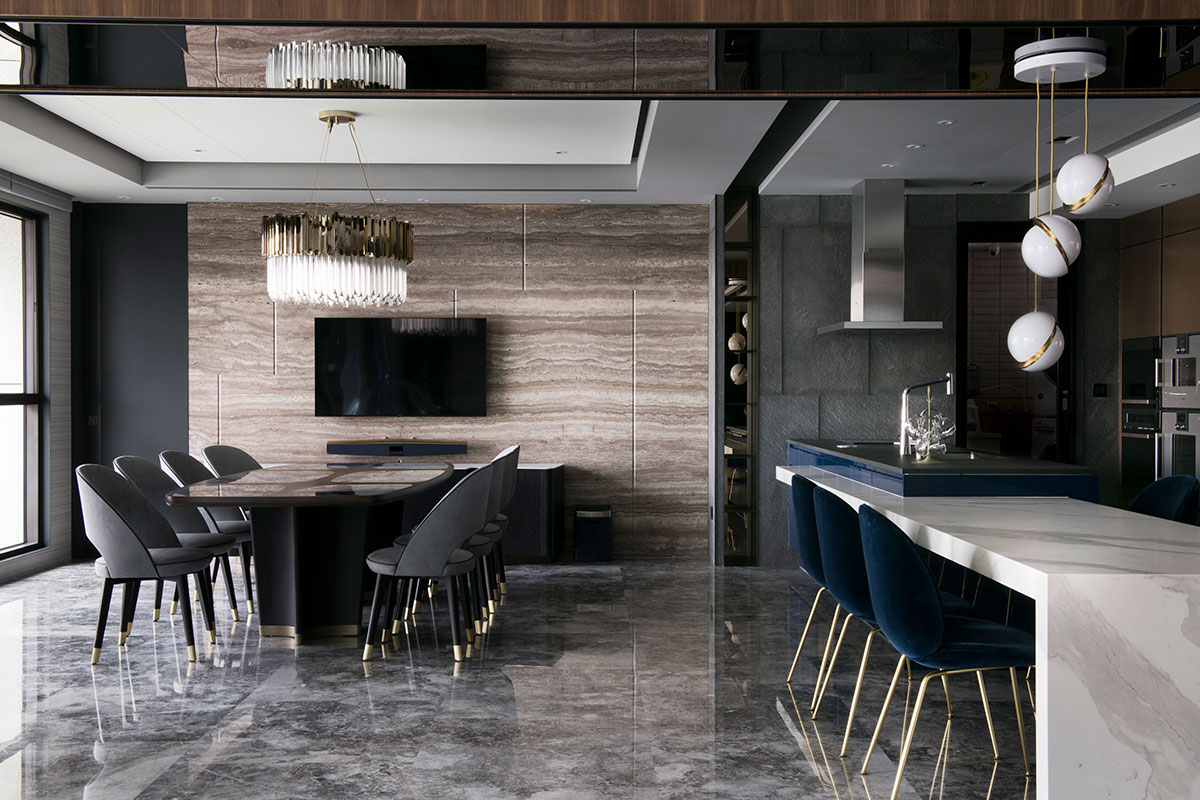 9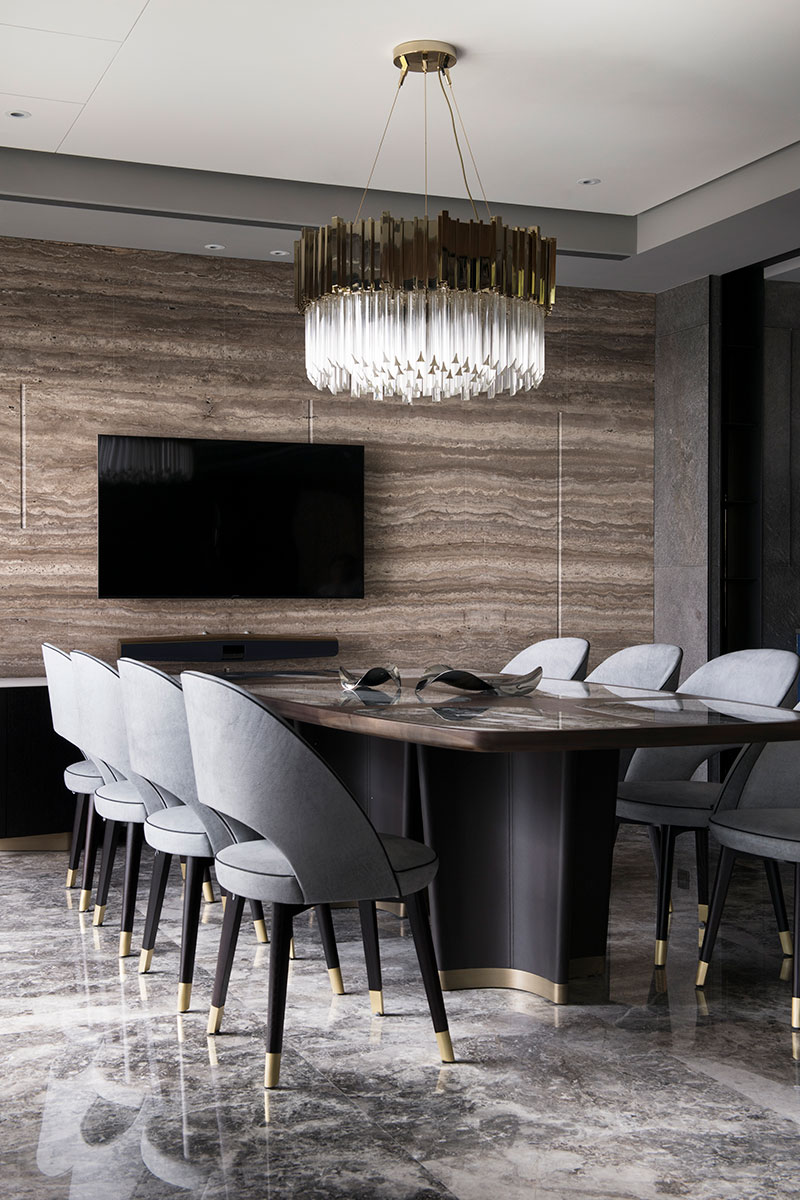 10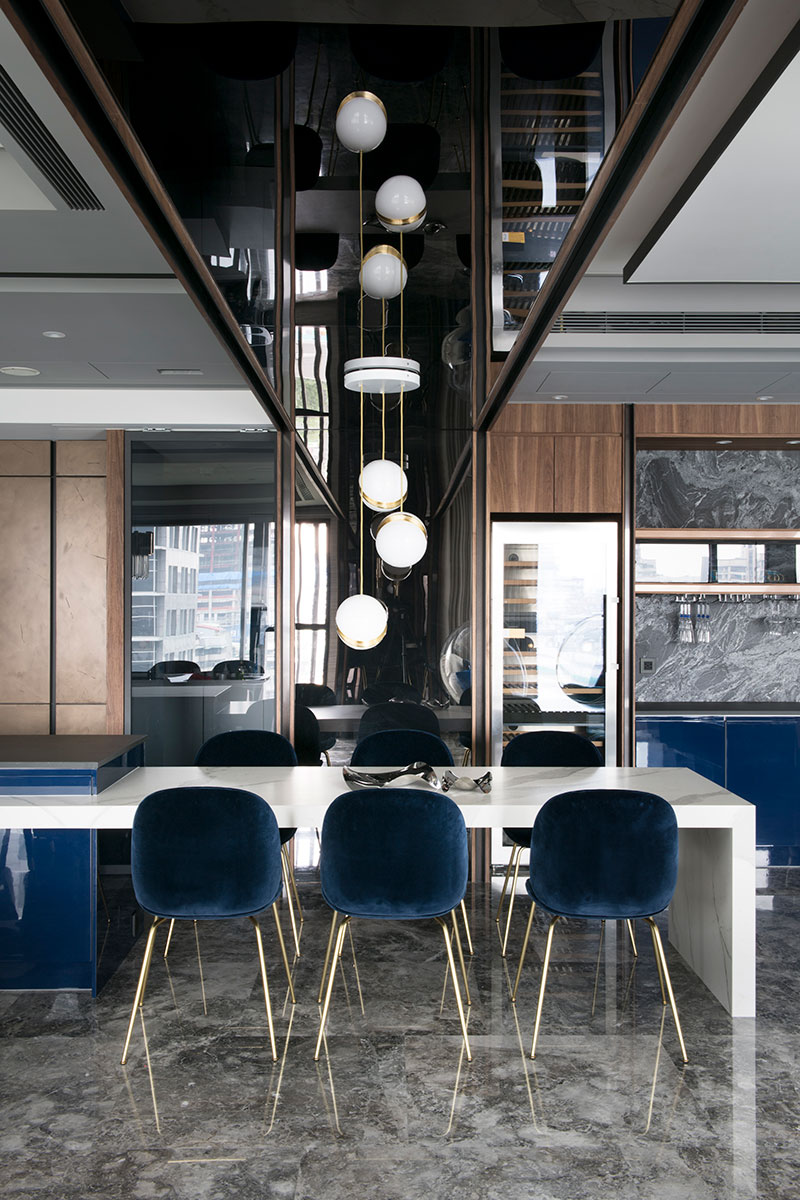 11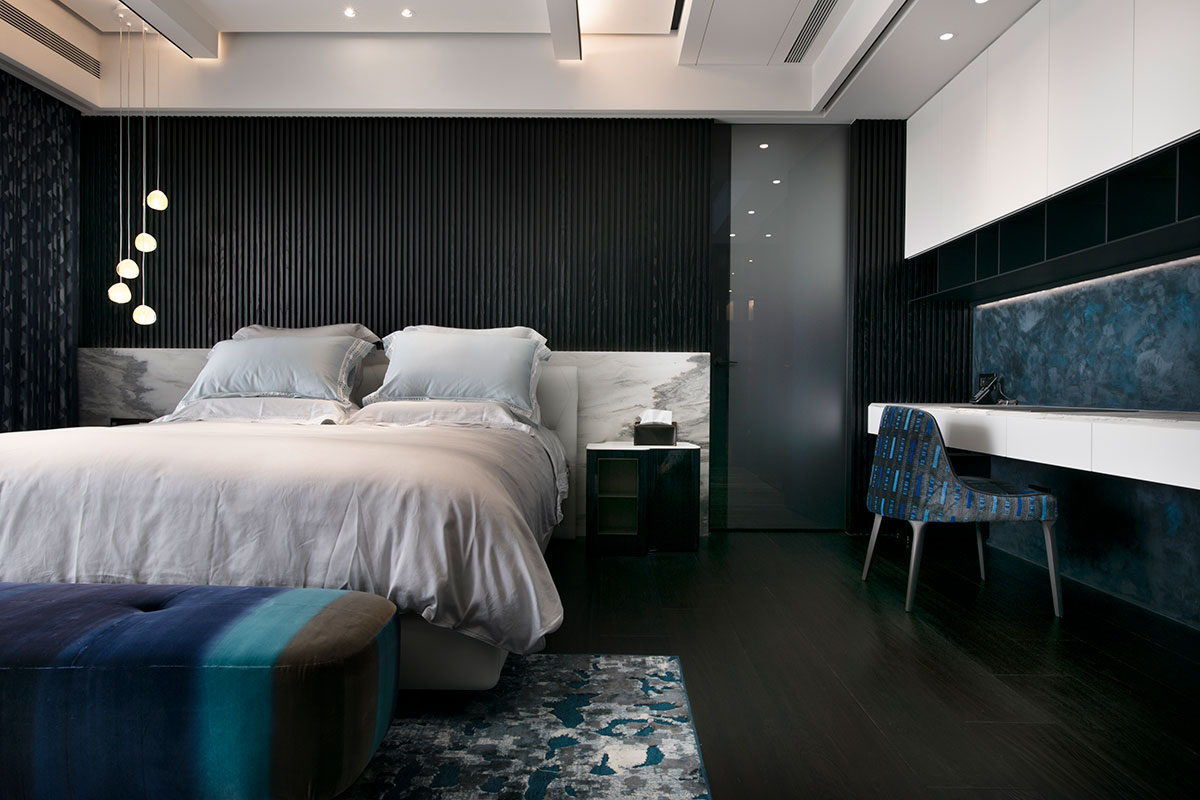 12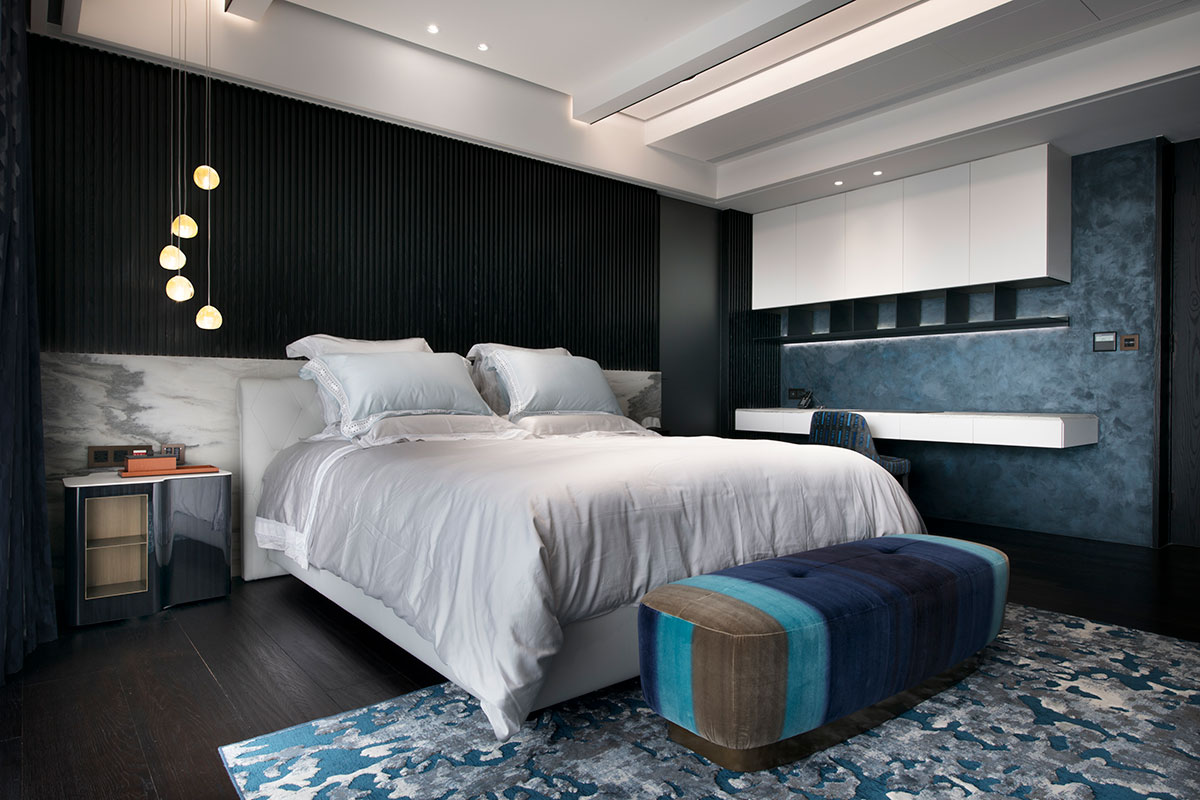 13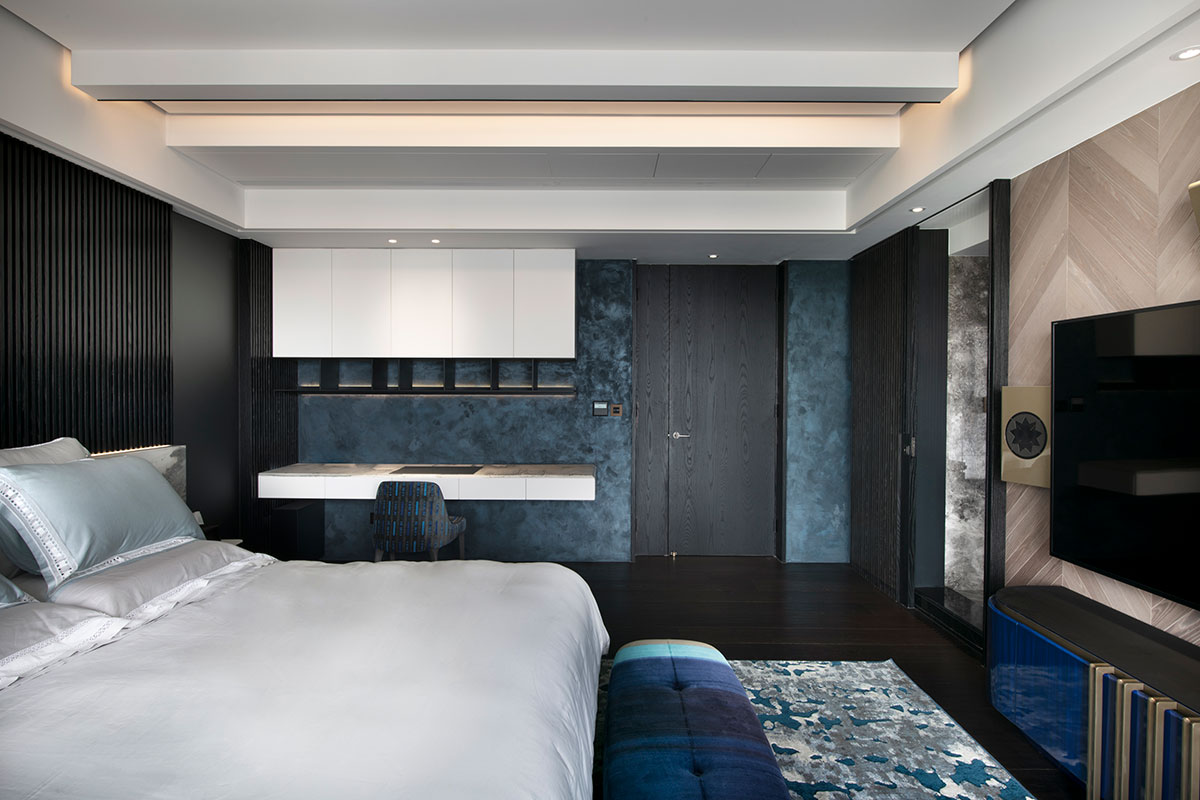 14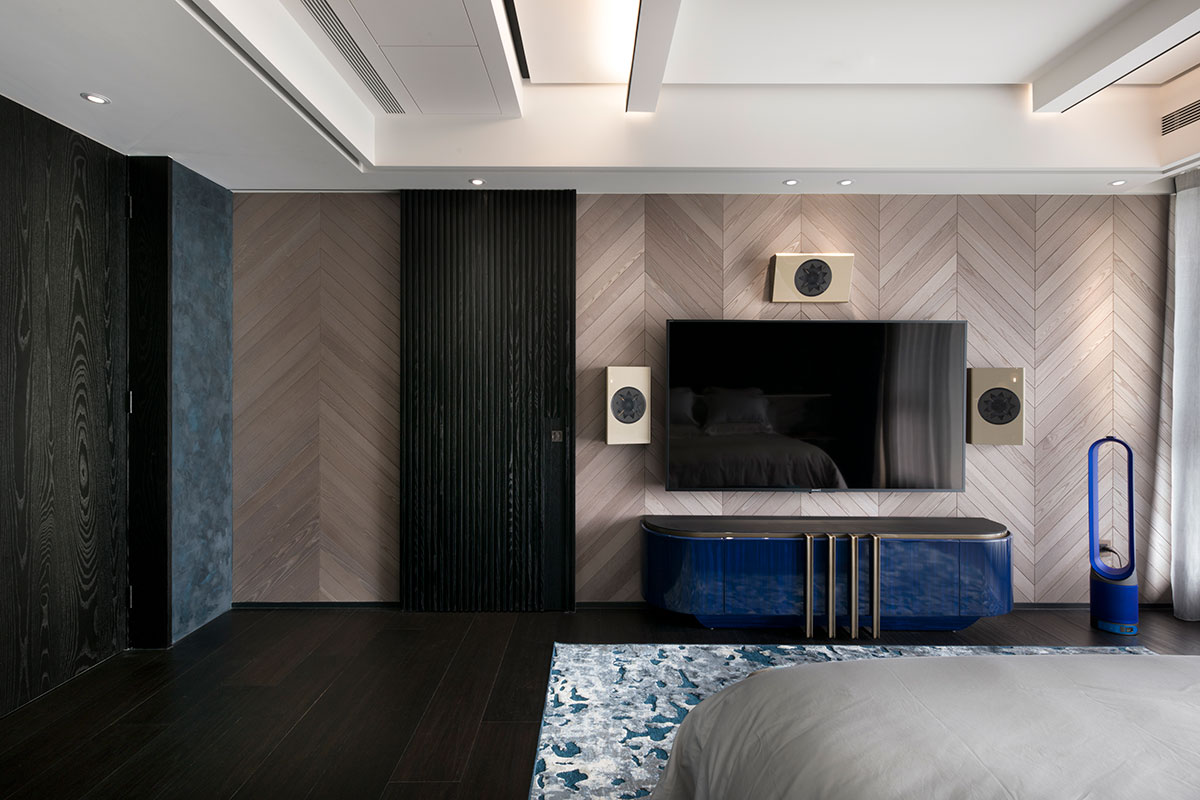 15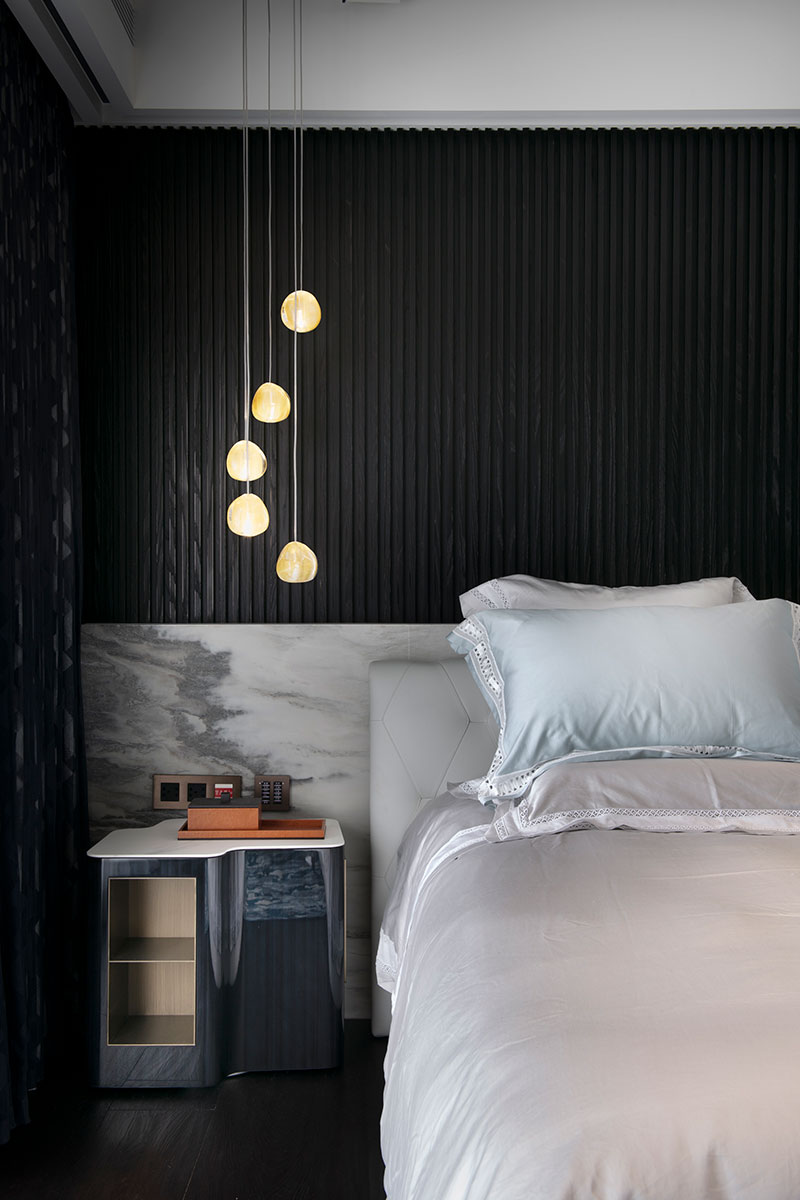 16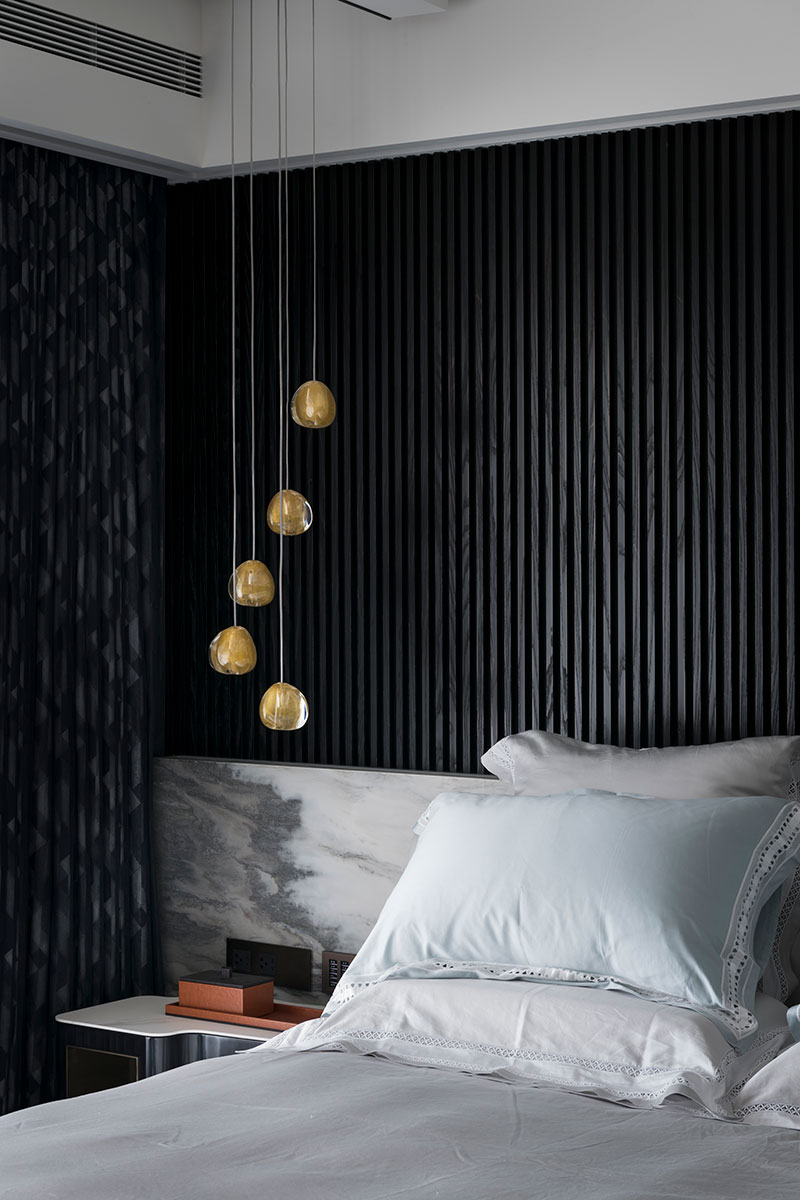 17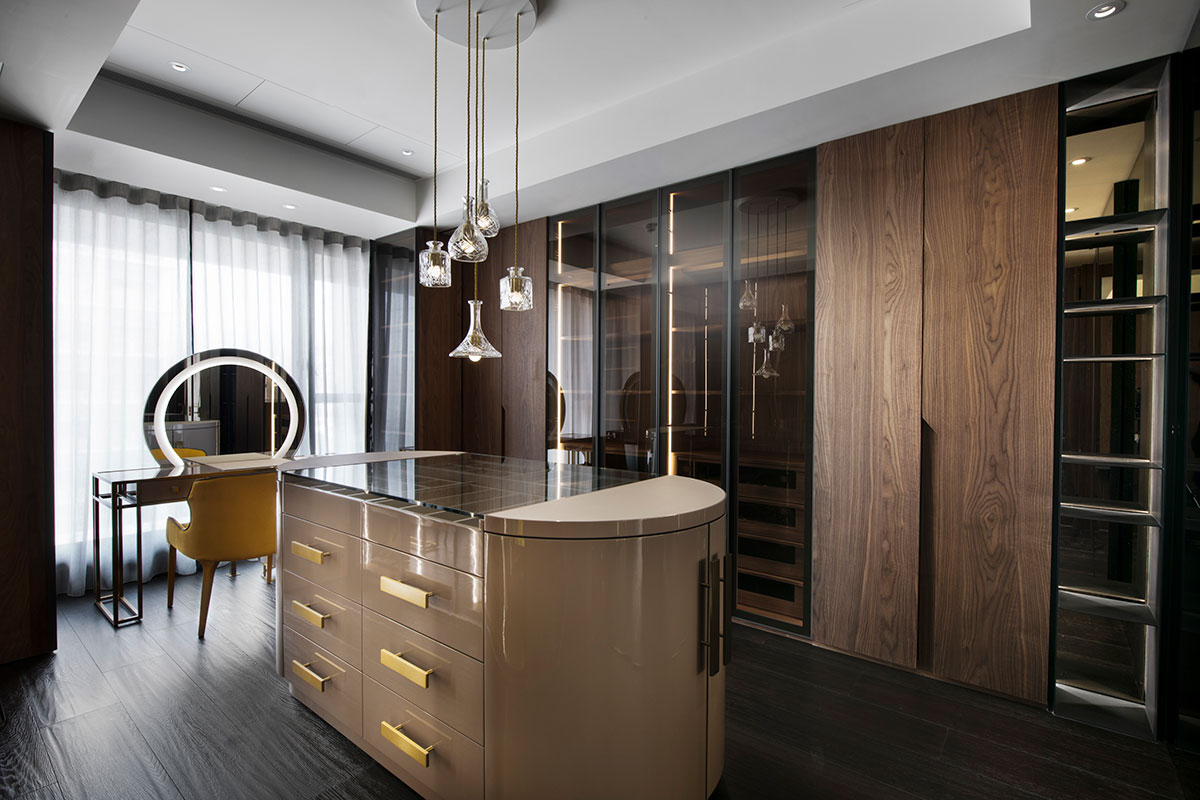 18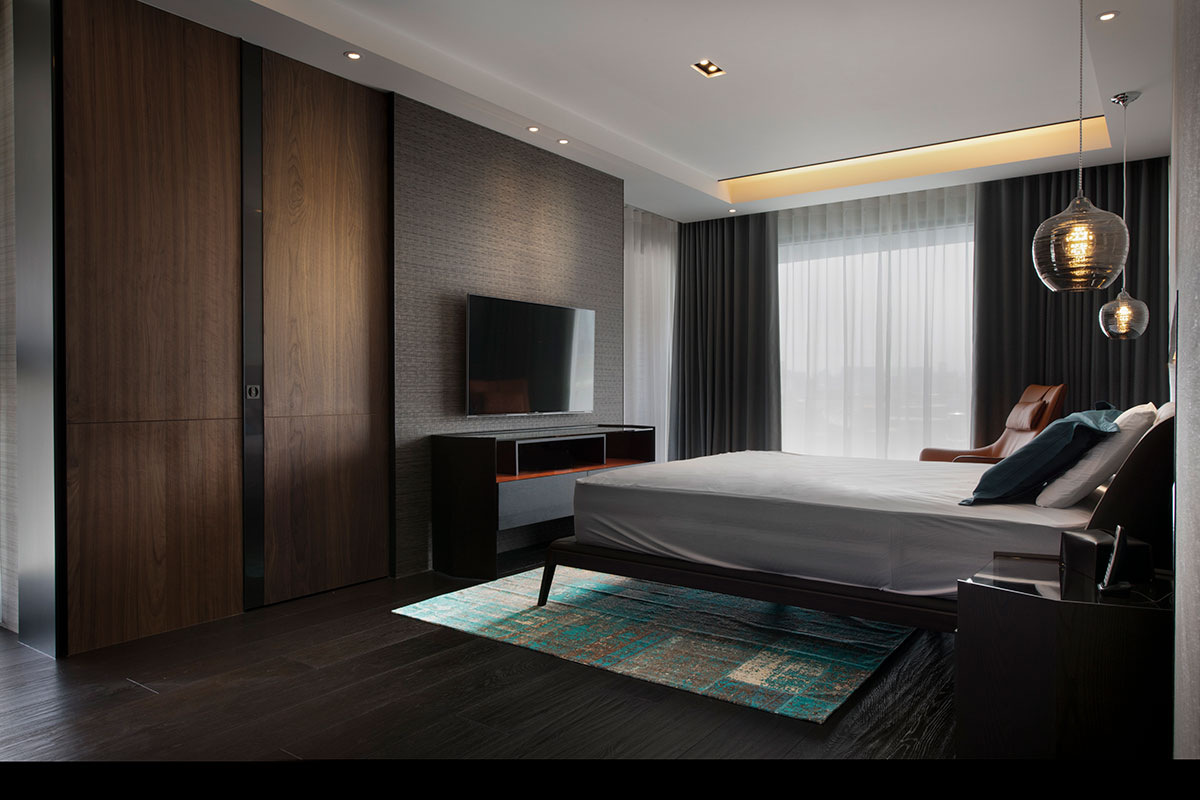 19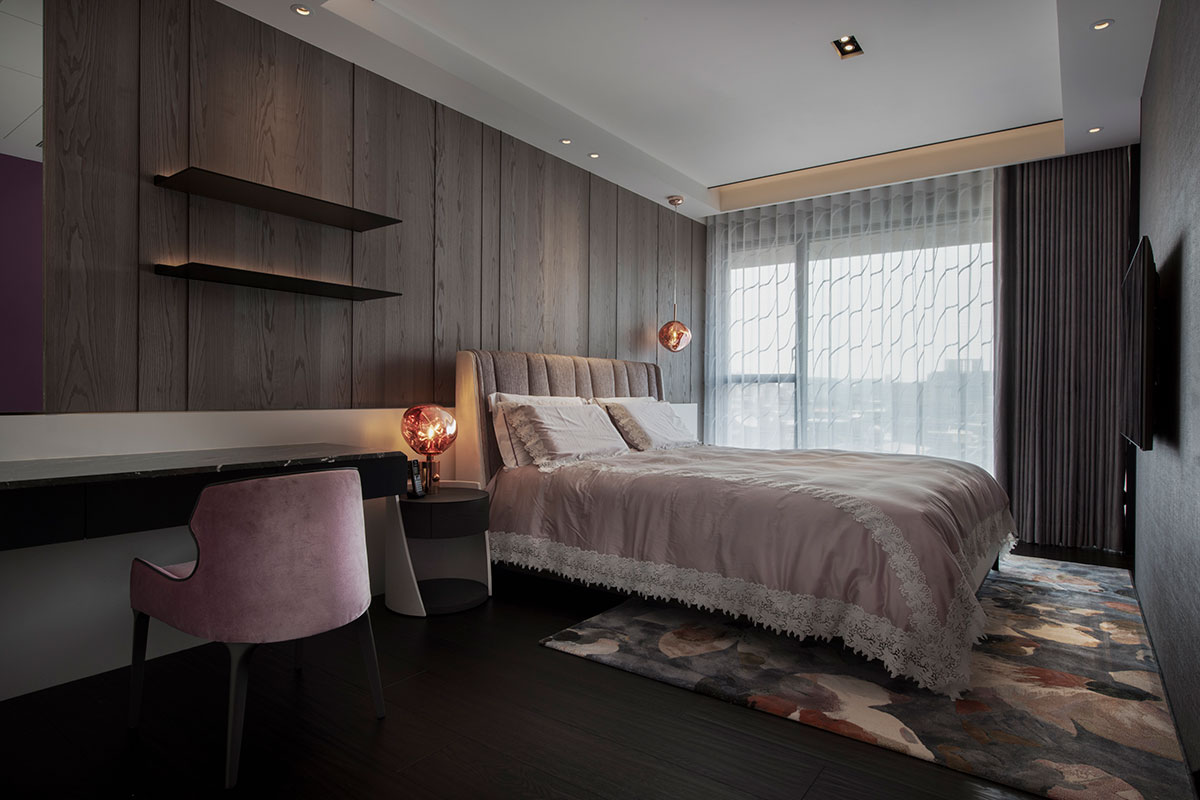 20
本案為大坪數宅邸,業主也希望藉此創造空間的開闊感,並讓客餐廳得以連貫;因此我們採用開放式格局,並因應業主需求,將餐廚場域區分出油煙烹飪及輕食調理兩種機能;讓空間保有通透性同時亦能區隔場域屬性。
另外特別將屋主喜愛的大理石元素及深藍色調置入其中,透過不同的石材紋理,鋪墊地坪及牆面;再藉由深淺藍調的軟裝家具作為點綴,勾以金邊襯托高雅貴氣,整室流露濃厚典雅意蘊。
The case as a mansion, the owner hopes to create a space for the sense of openness, so that the living room and the restaurant can be coherent, for that reason we adopt an open pattern. In response to the request of the owner, the kitchen area is divided into two functions: cooking fume and light food conditioning, to keep the space permeable while dividing the field attributes.
In addition, the marble elements and dark blue tones favored by the owner are specially placed into it, paving the floor and walls through different stone textures. Via deep and shallow blues soft furnishings to embellished. With the golden edges as a foil, the elegance and nobility are set off. The whole space reveals rich elegant connotation.
Creativity & Aesthetics
風格情境
力求打造空間中的平衡,突破既定規則,是我們一直以來的設計重點。因應偏好中性元素的屋主,我們在空間風格上,選用較為沈穩典雅的材質及色調。家具亦量身訂製,凸顯主人個性品味,跳脫傳統印象,形隨機能而生(Form Follows Function)。各區域不同造型的吊燈,為空間帶來豐富表情,韻致各異。
Striving to create a space of balance and break the established rules has been the focus of our design. In response to the preference for neutral elements of the house owner, we choose the more stable and elegant materials and tones as the space style. Furniture is also made-to-order to highlight the owner's personal taste, jumping away from the traditional impression. Form follows function. Each area of the different shapes of chandeliers brings rich expressions and different charms to the space.