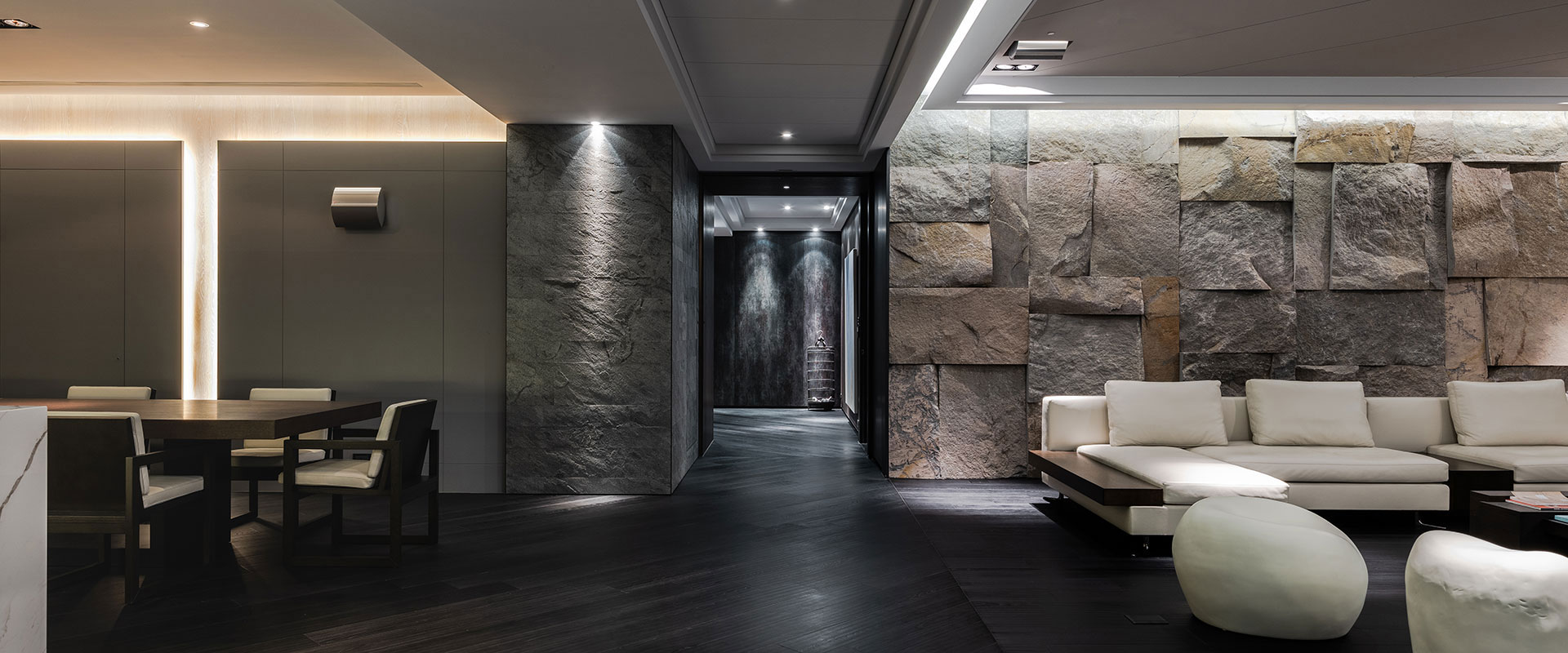 幽岸岩光
. Tranquil Petrosal Majesty
Residential Space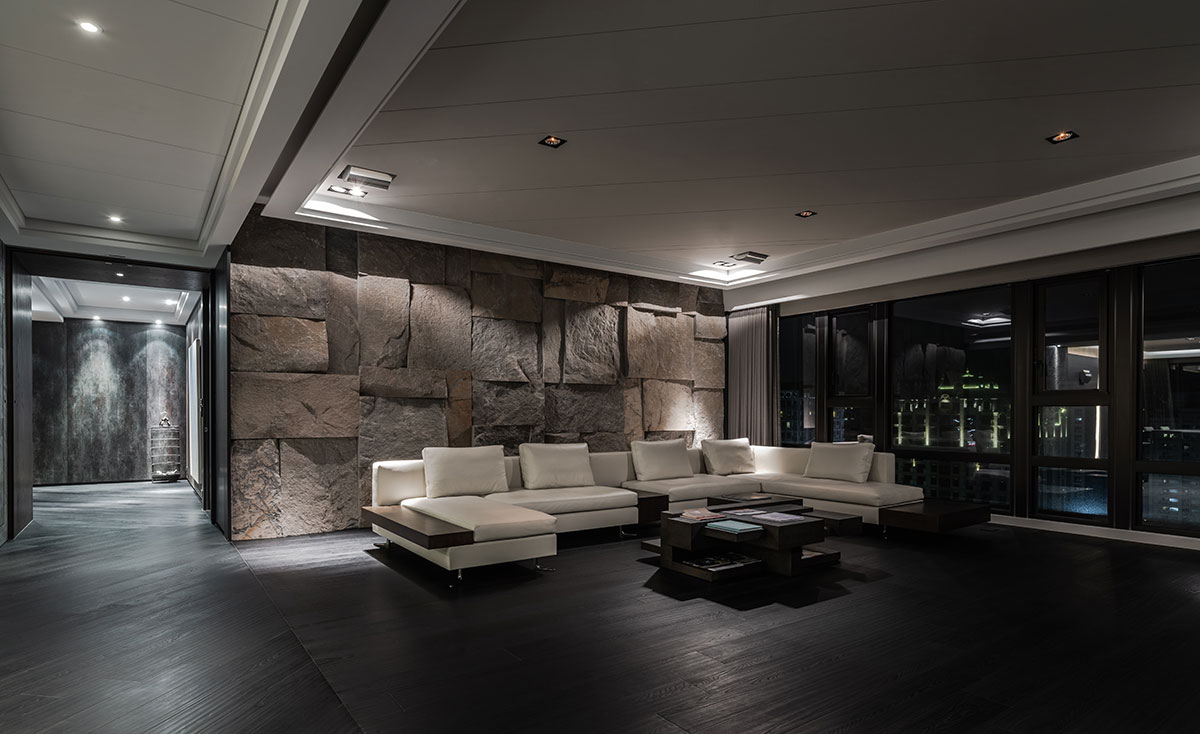 1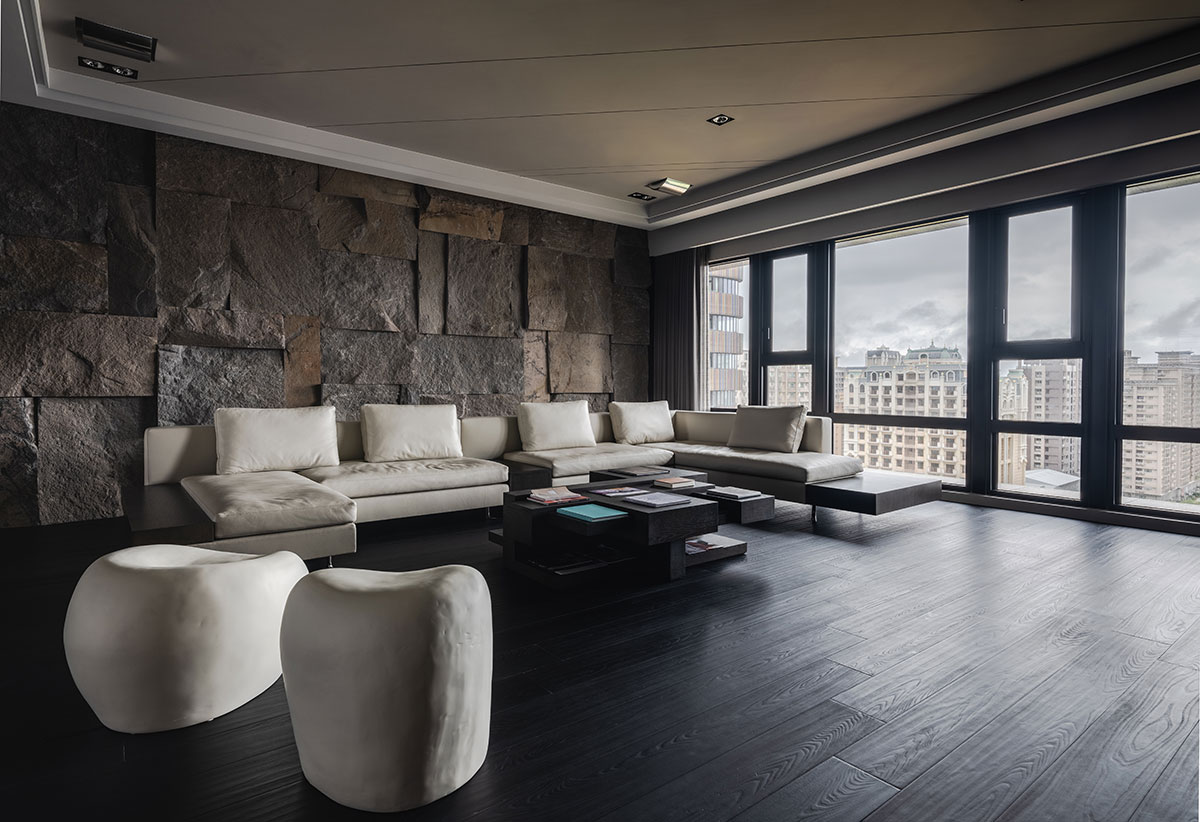 2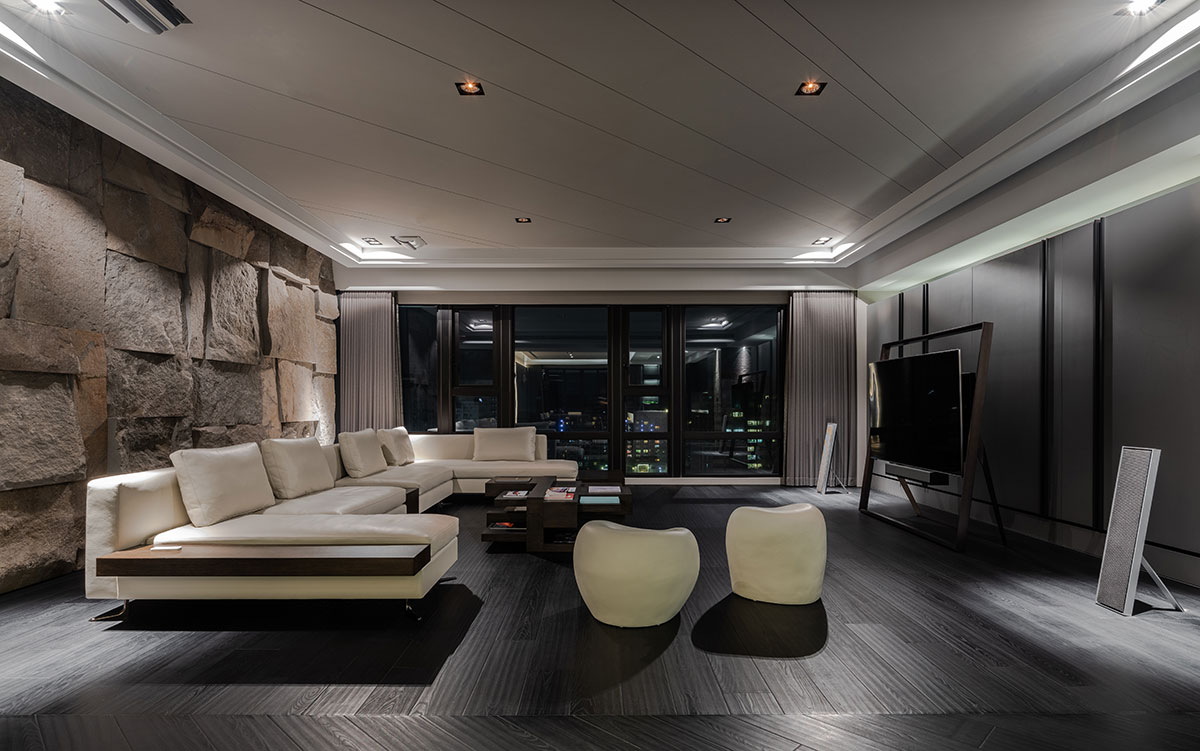 3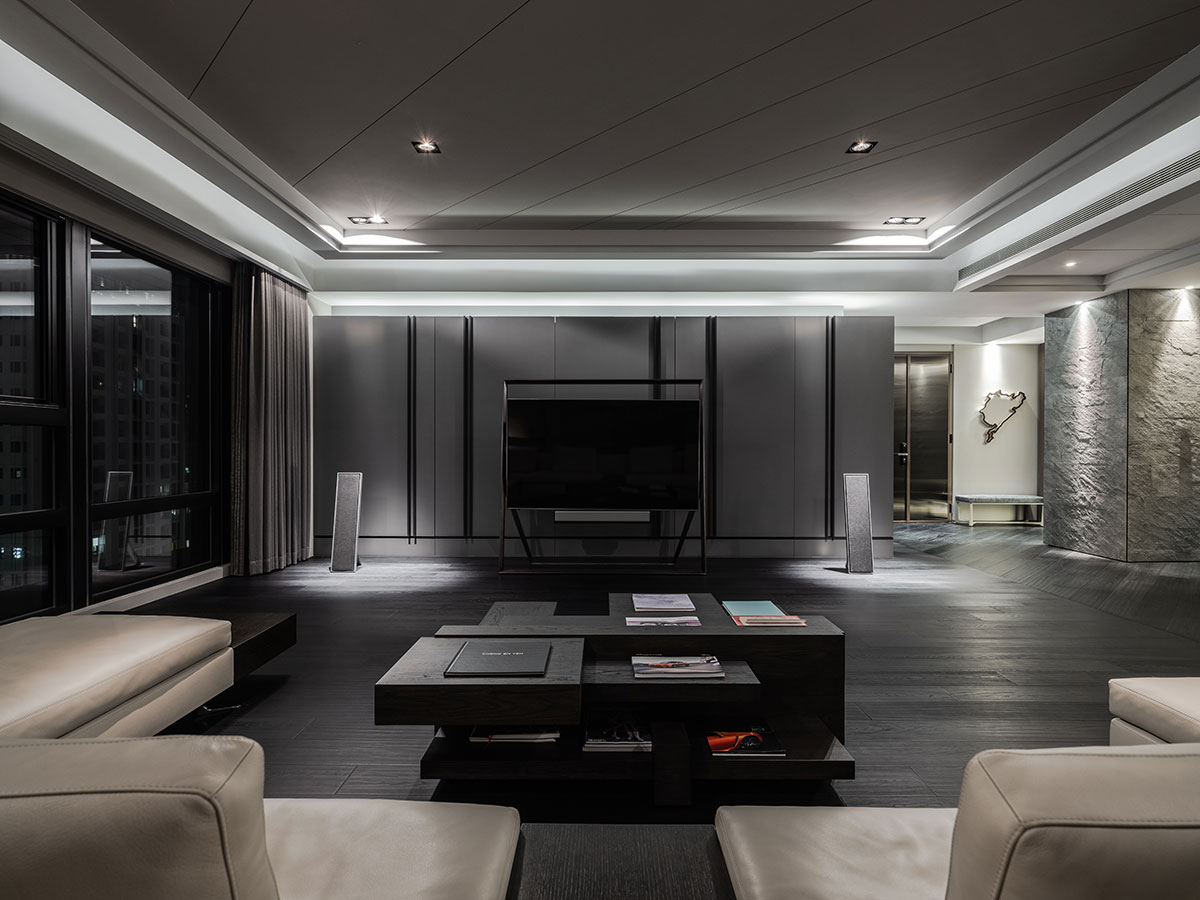 4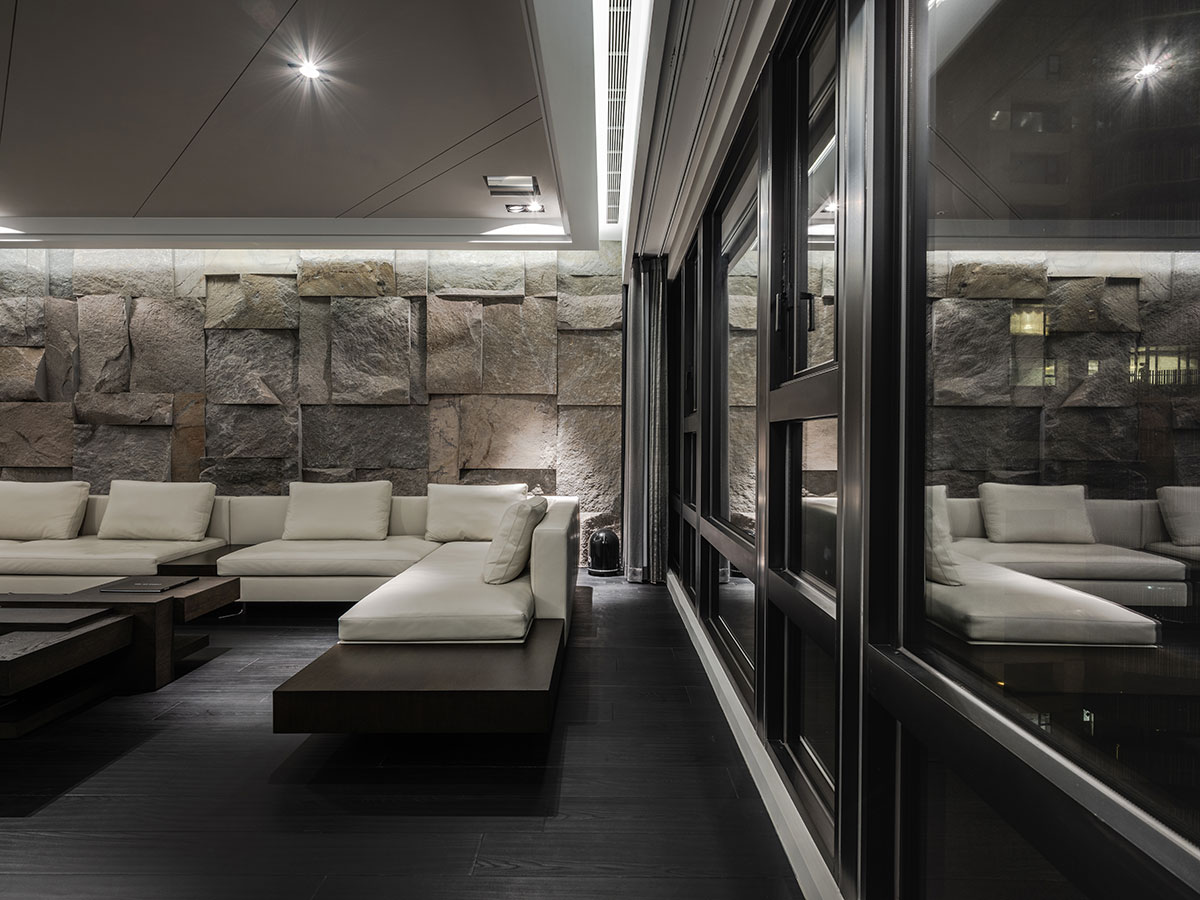 5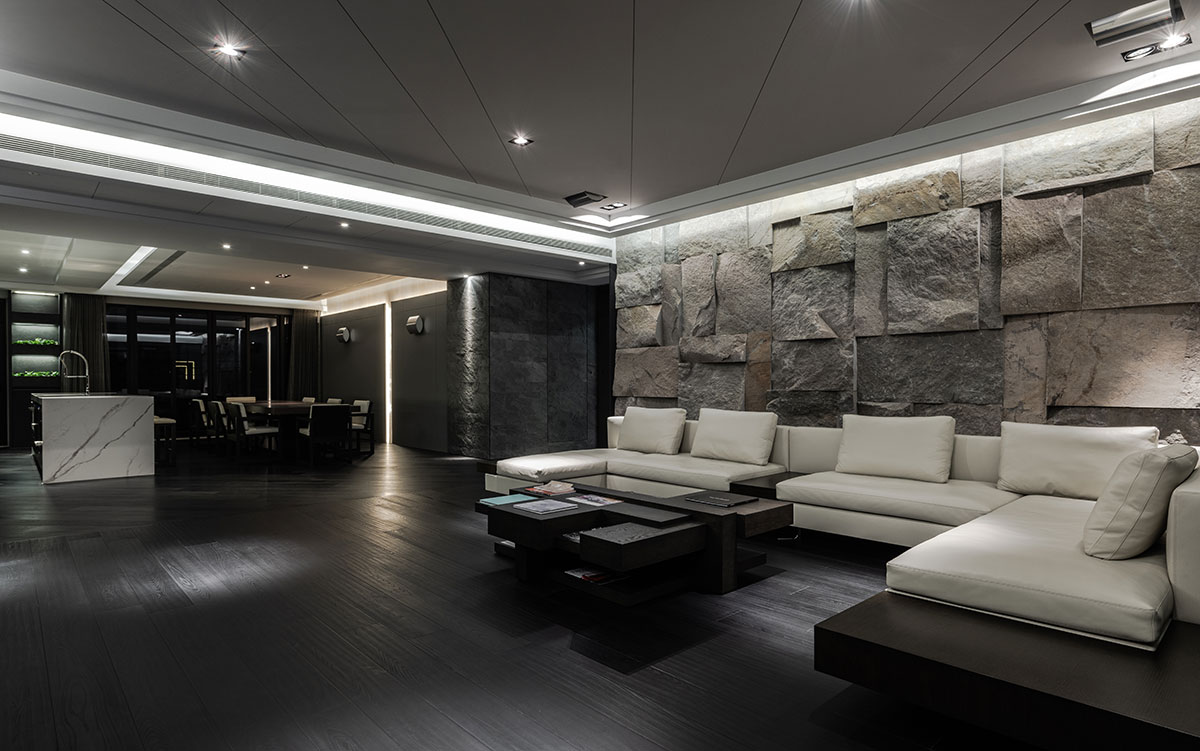 6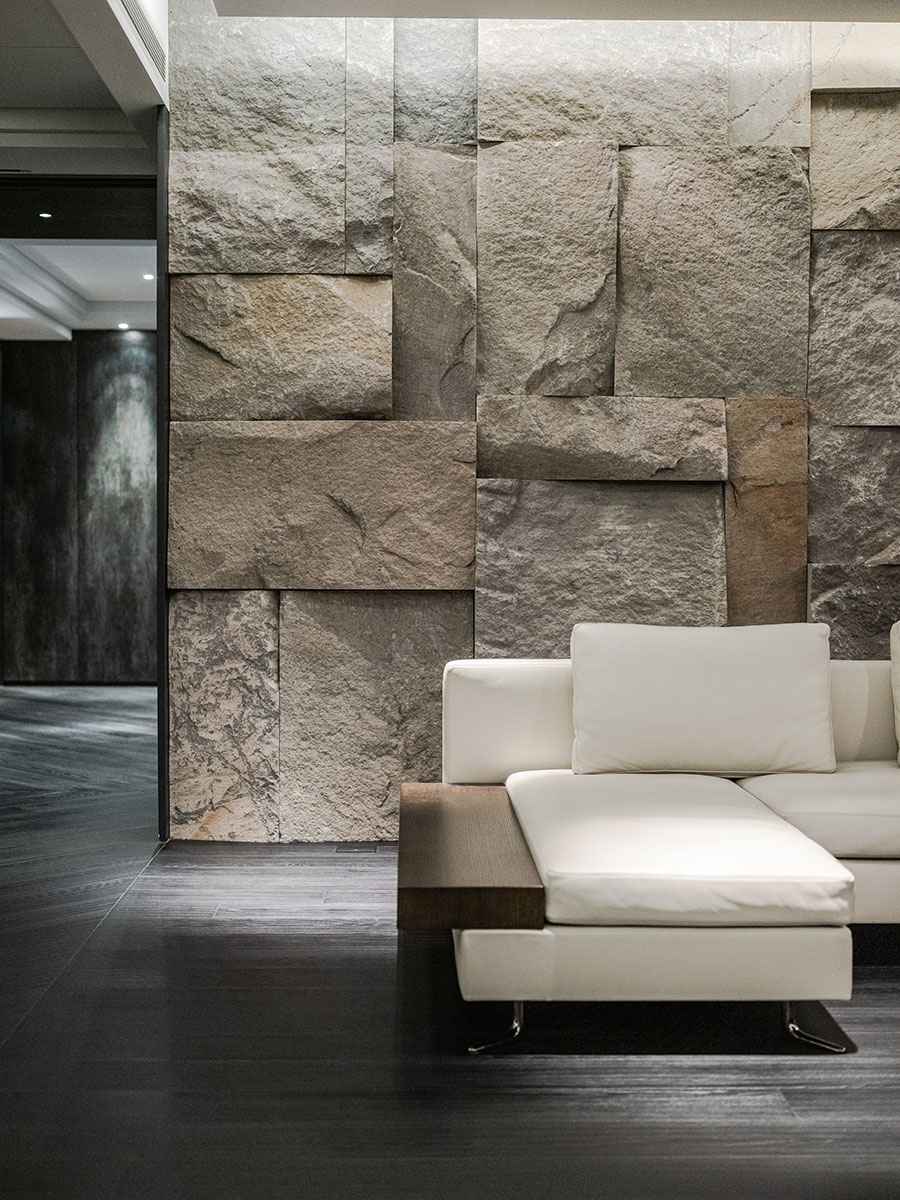 7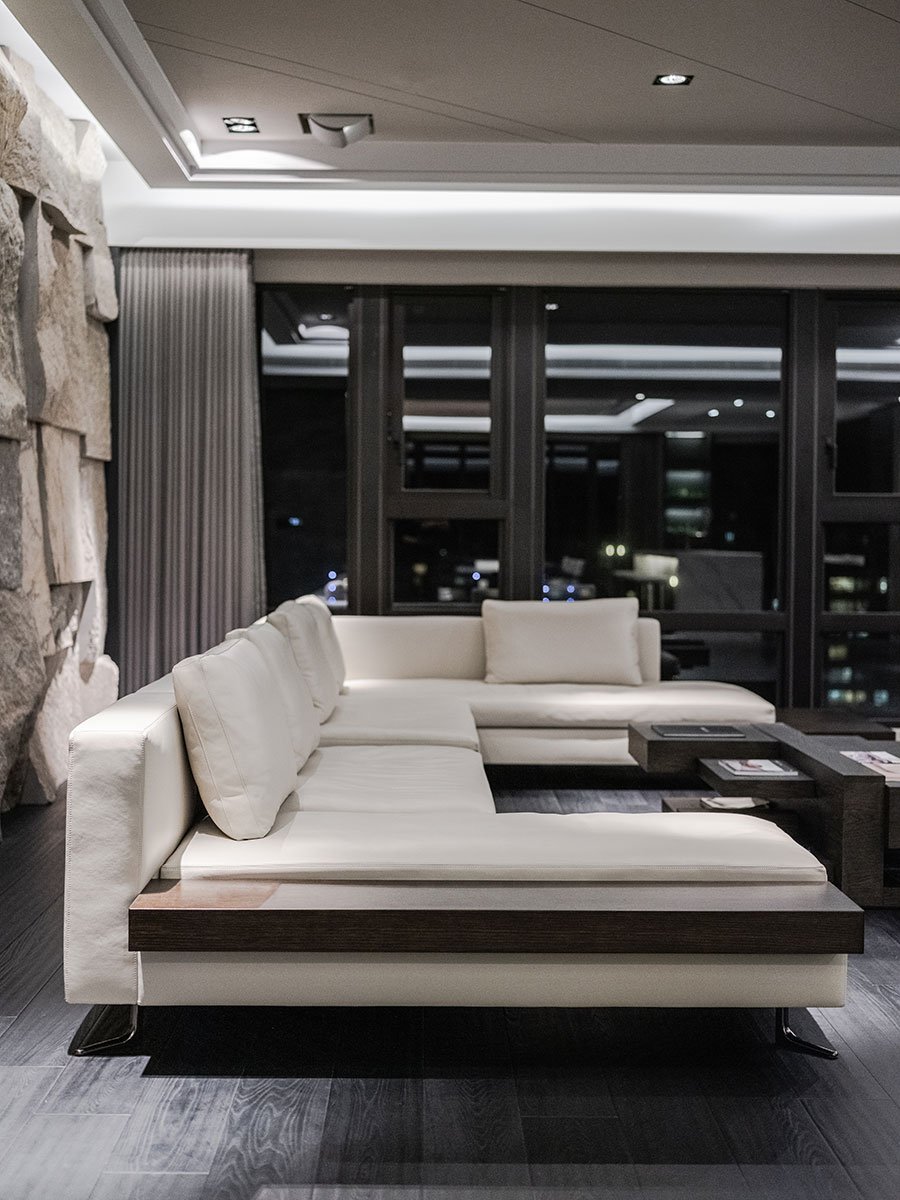 8

9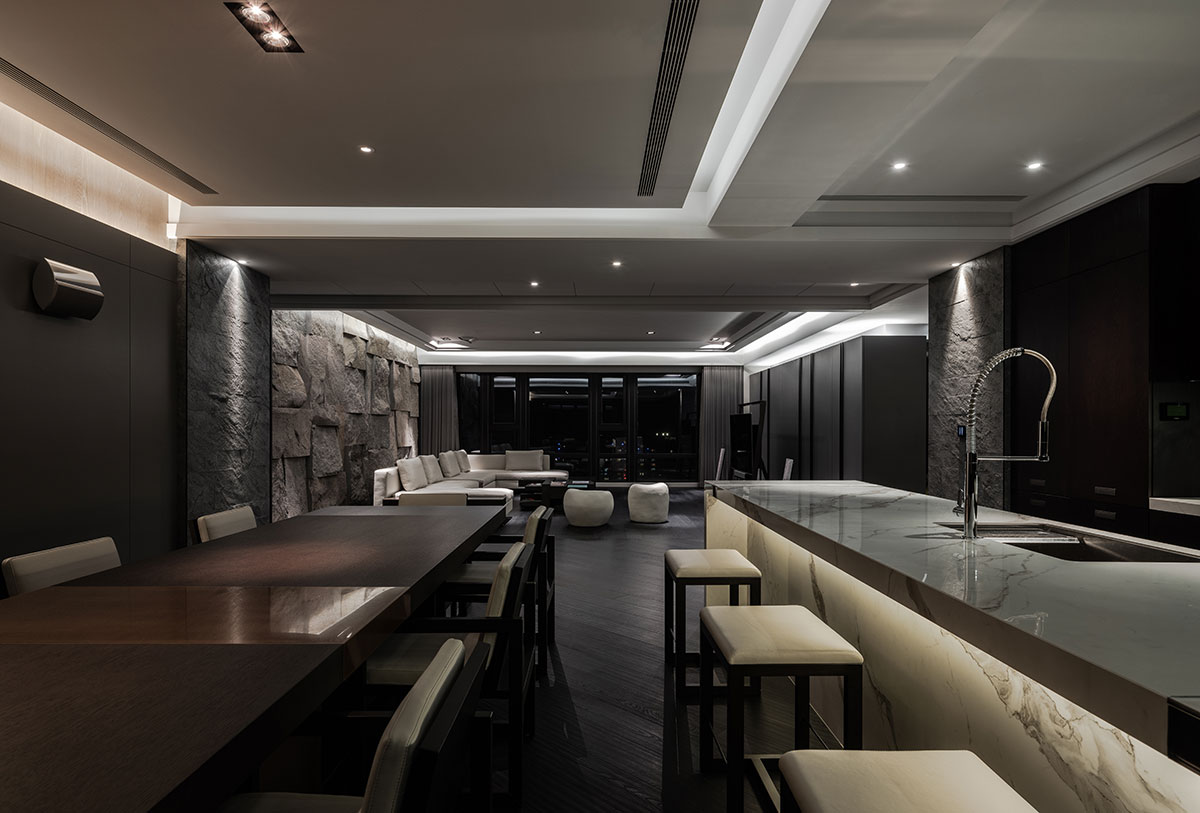 10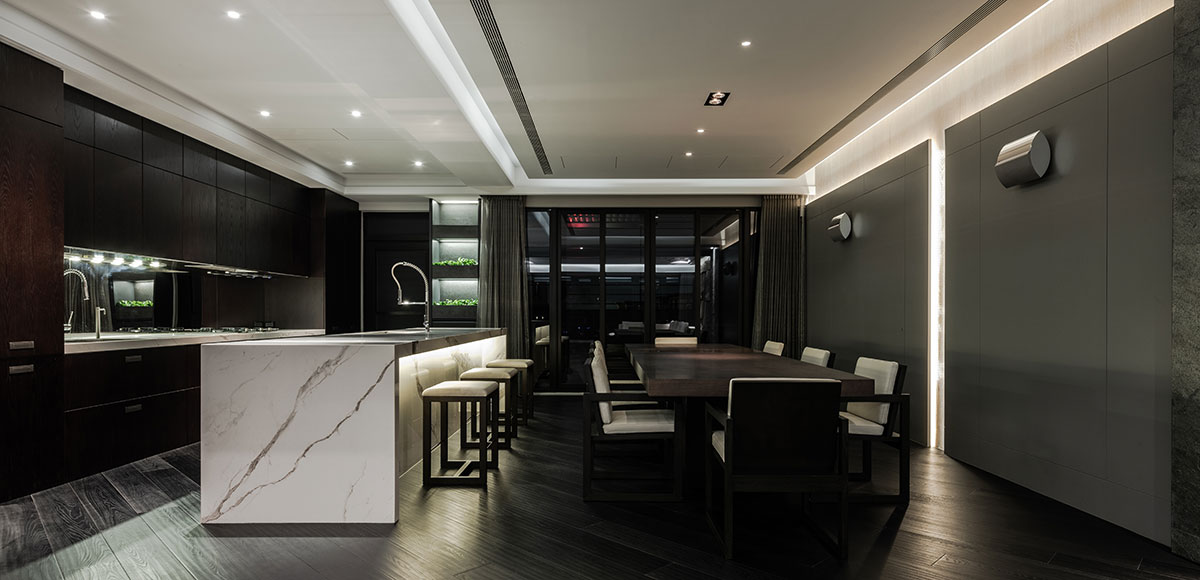 11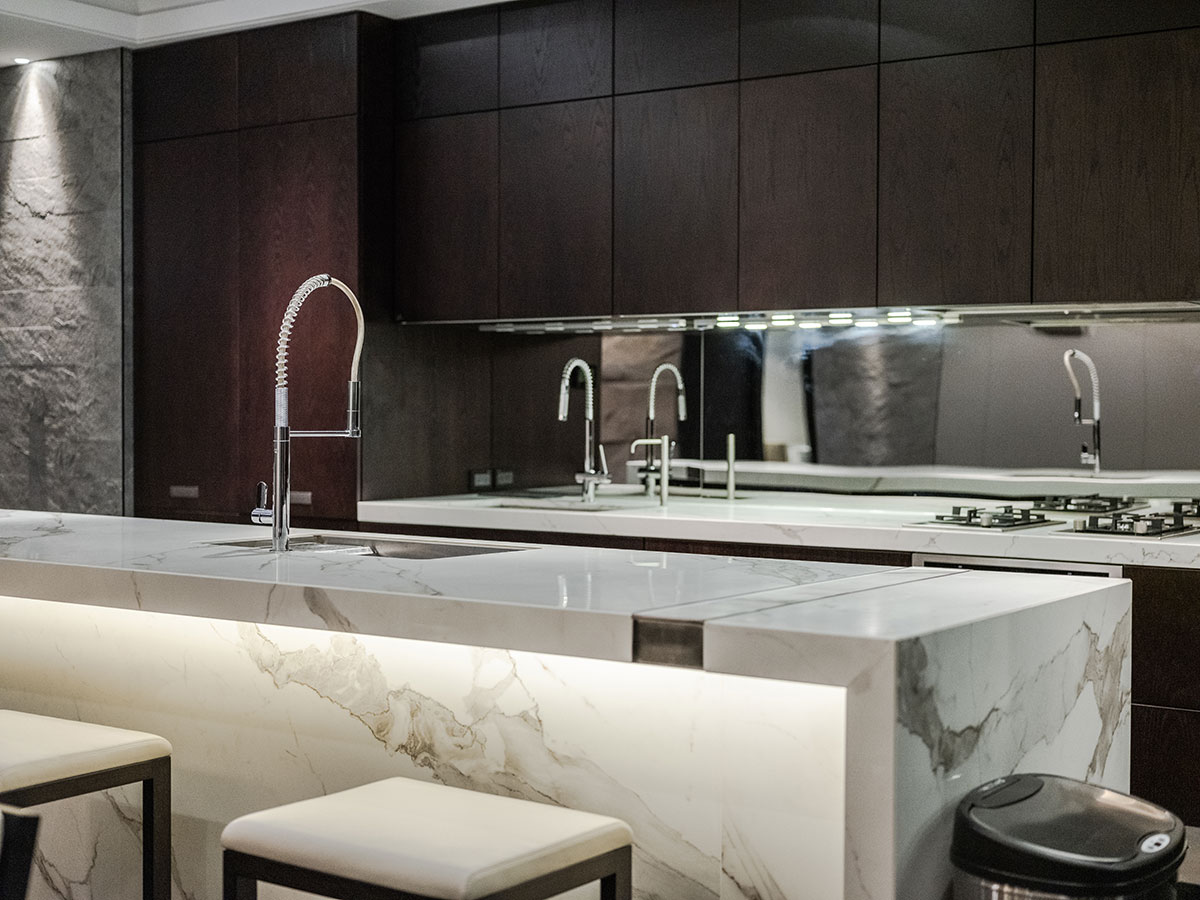 12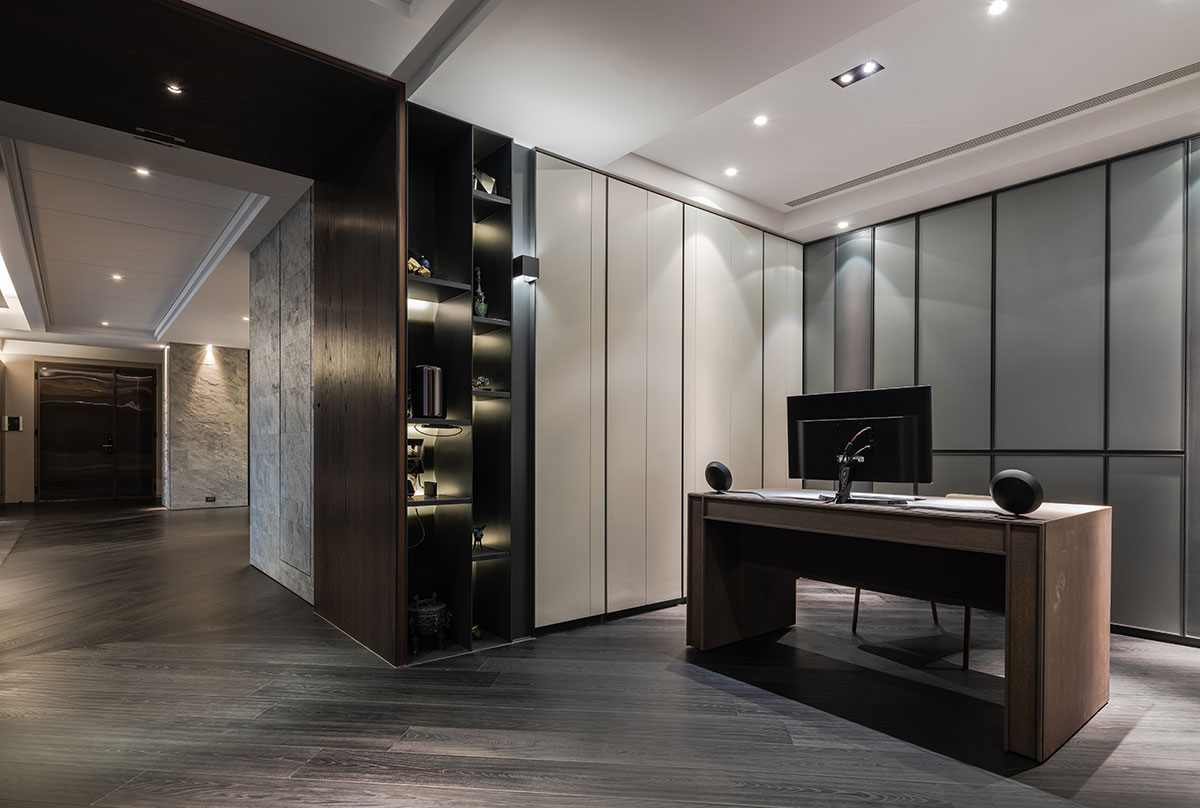 13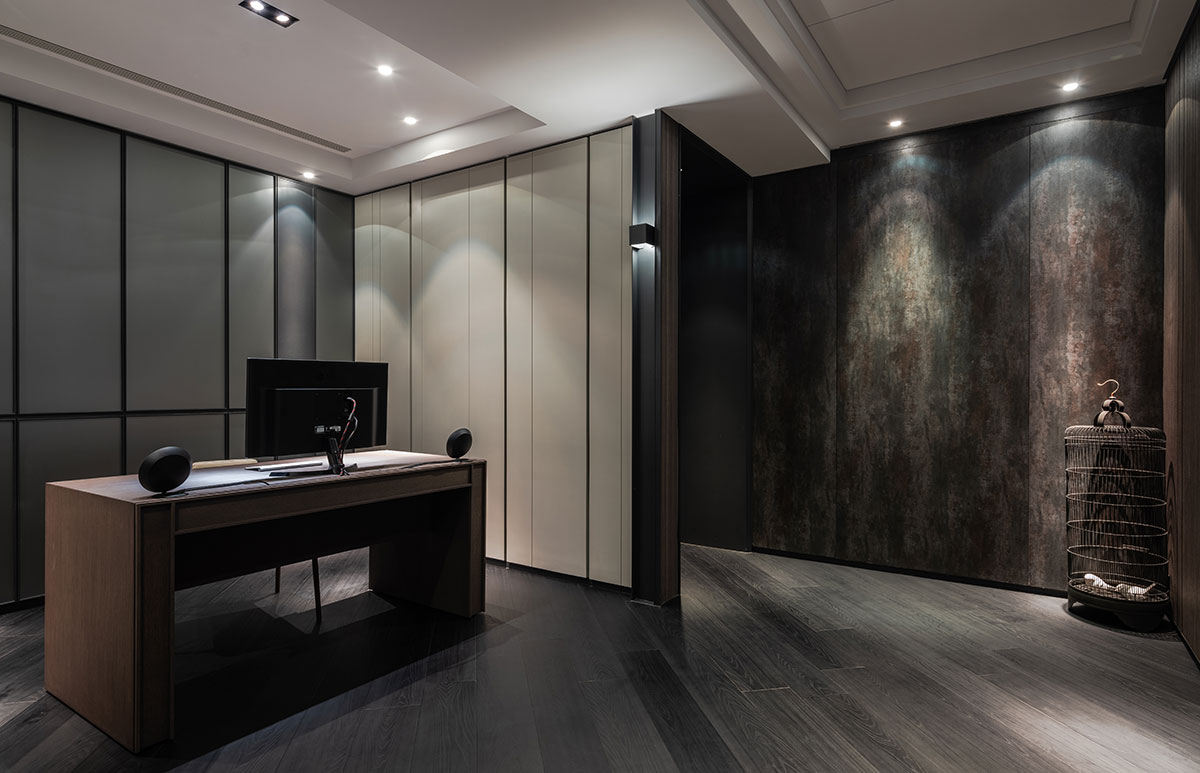 14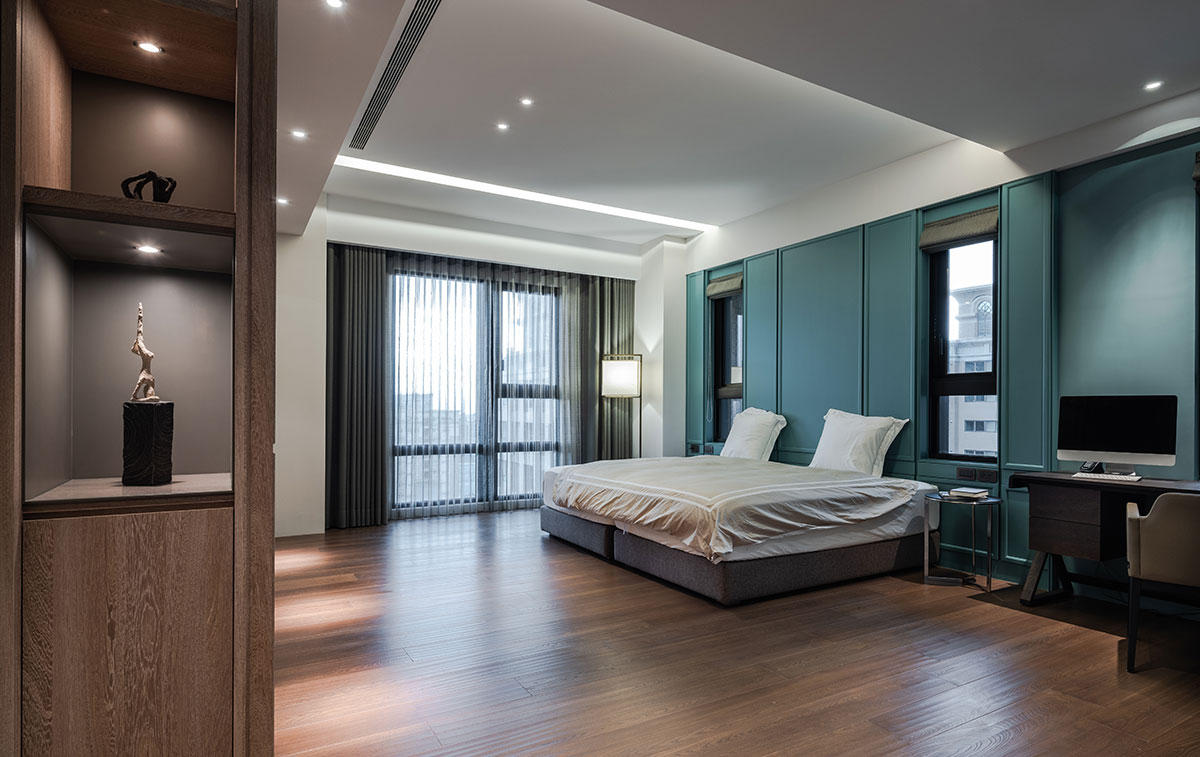 15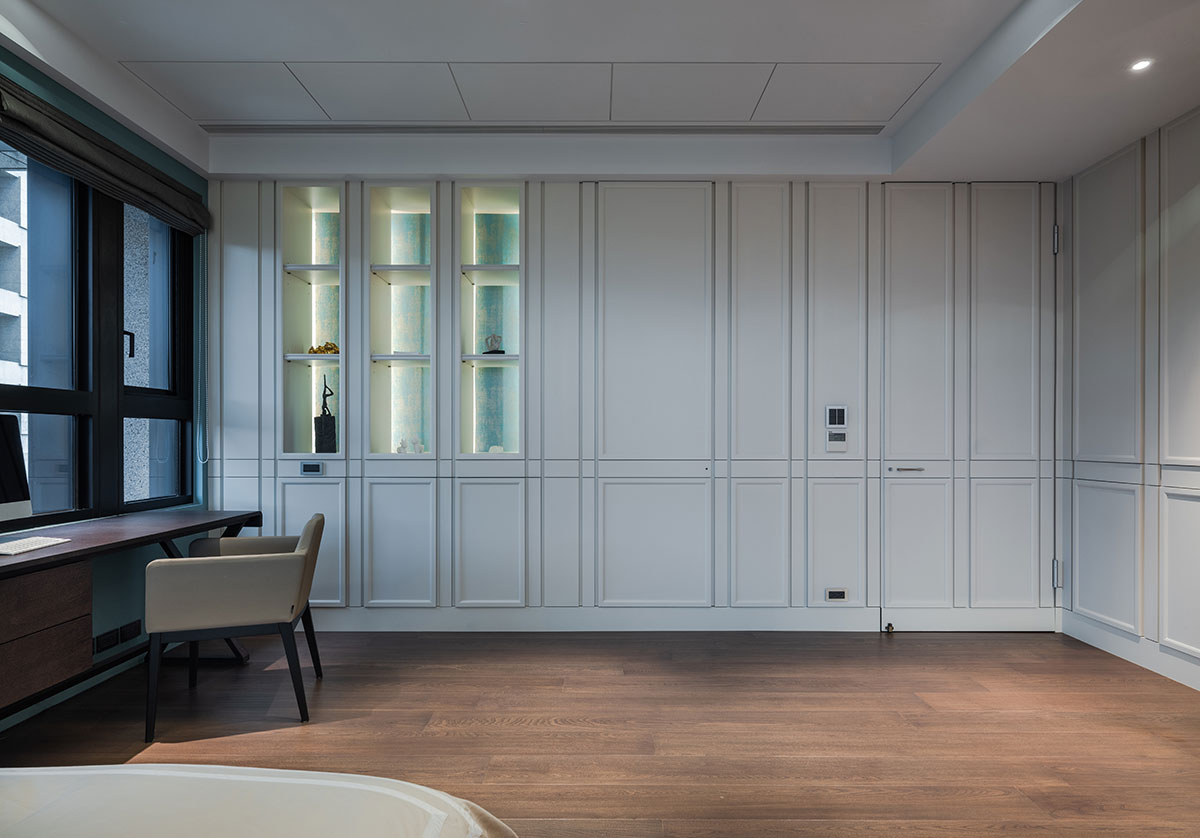 16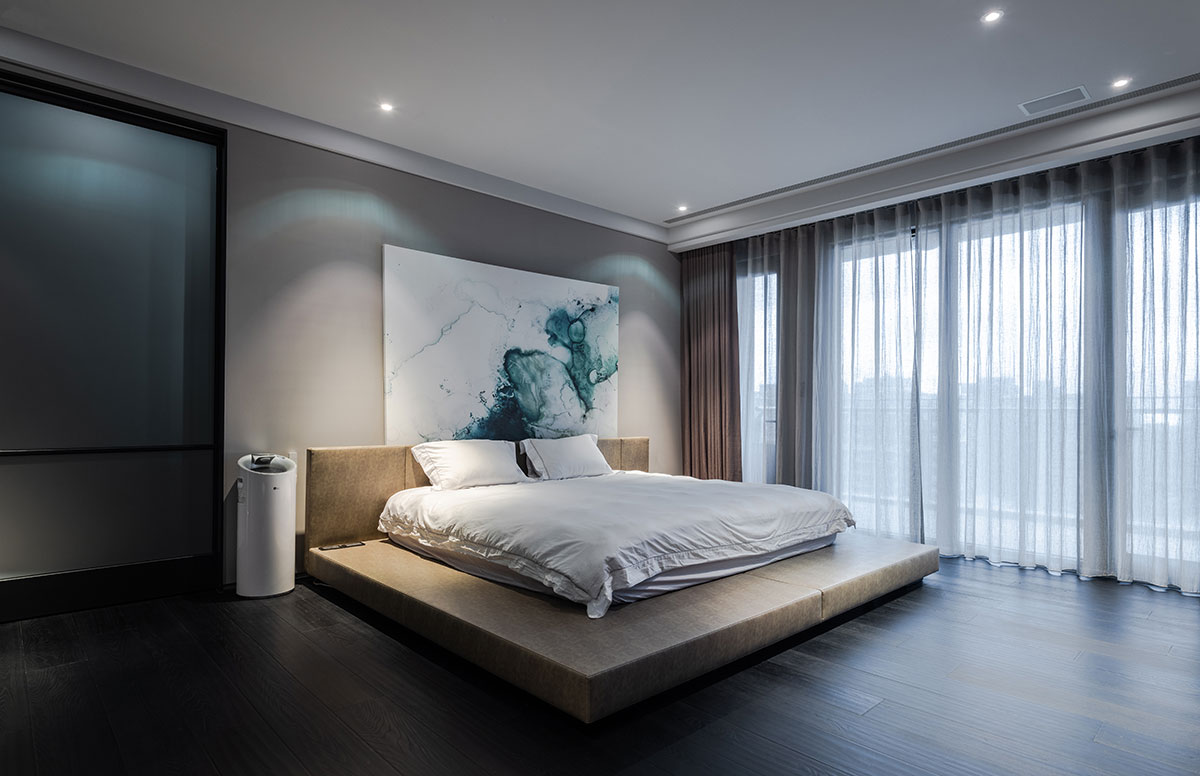 17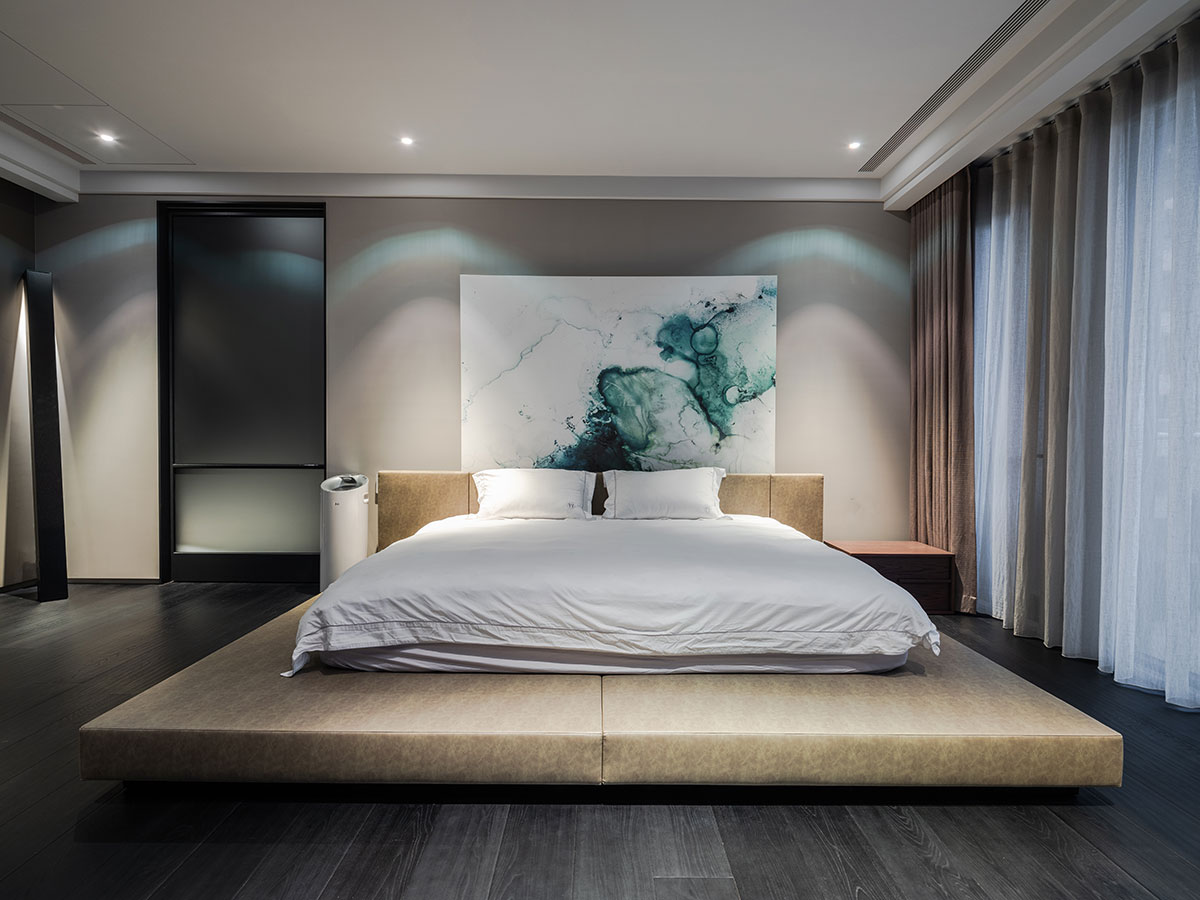 18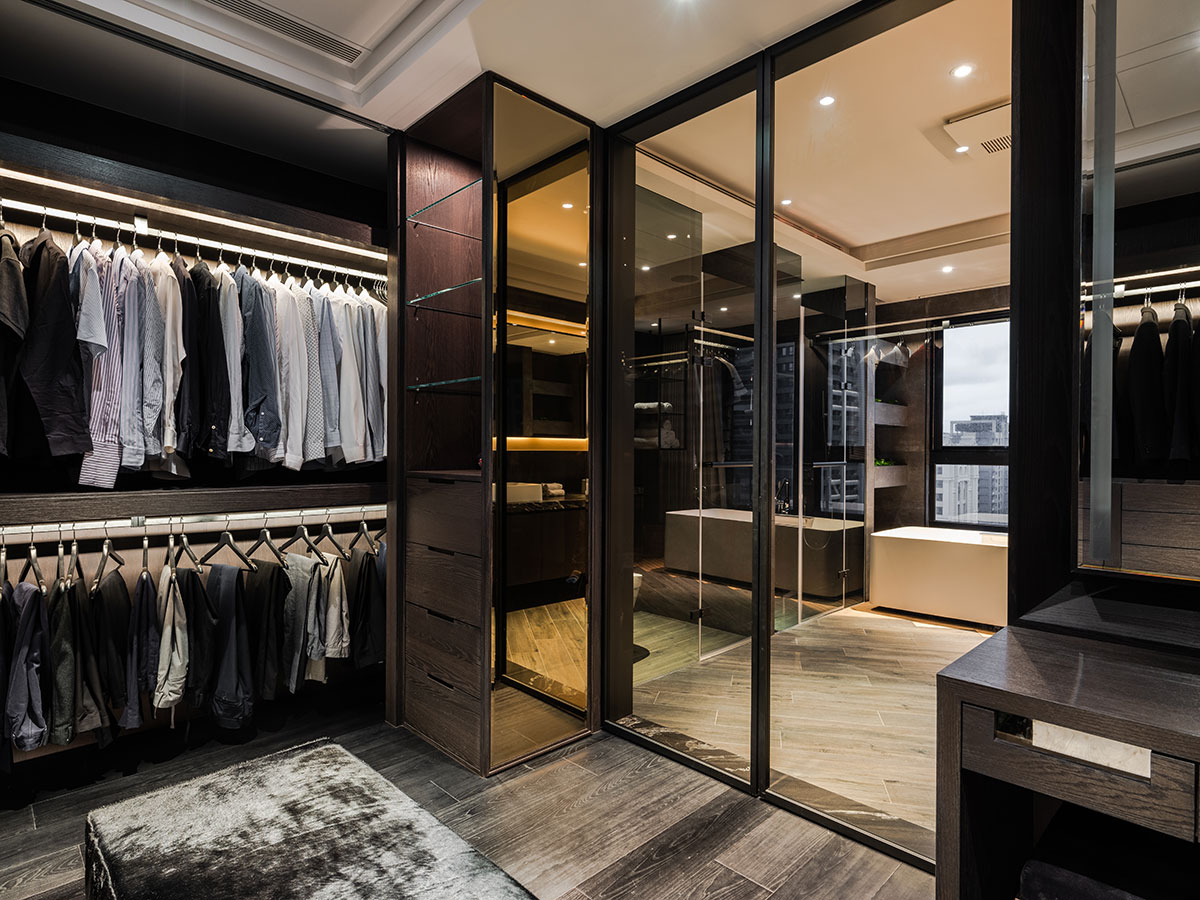 19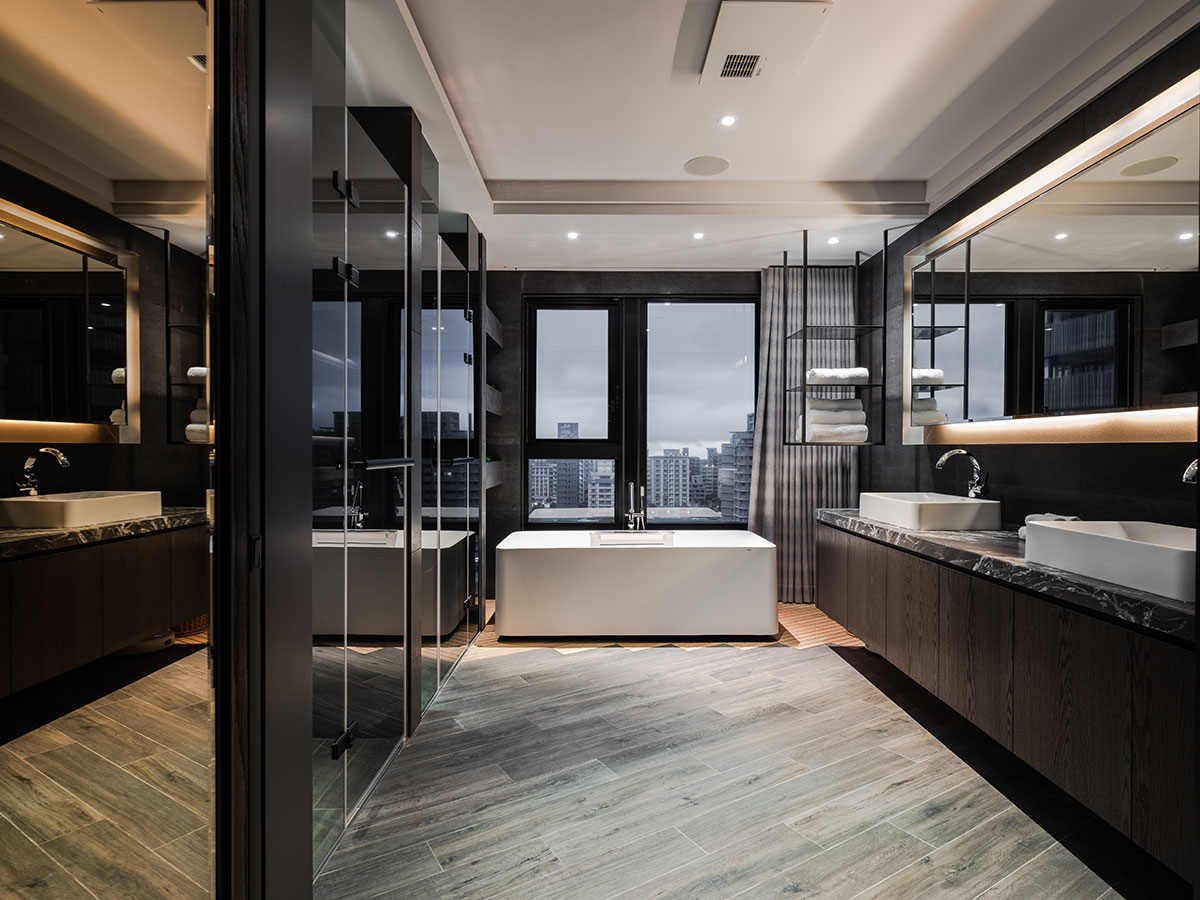 20
本案作為新婚房使用,業主希望空間中盡量開放,讓客餐廳區域達到連結,主要的活動場域留給公領域。因喜歡簡單純粹,故在色調選擇上,我們以冷色調性為主,利用黑、白、灰作為基底,鋪墊出沈穩大氣氛圍。
This is a house for new marriage couples. As they wish the space to be as open as possible, in addition the dining room and living room can be connected to each other, reserved public space for the main daily activities. For fond of simplicity and clarity tones, therefore choose cold colors as the main tone. Black, white and grey are used to scatter a profound, distinguished atmosphere.
Creativity & Aesthetics
風格情境
年輕的業主特別喜歡黑、白、灰色調與簡練線條,因此我們在深色主調上飾以溫潤木紋及純白櫃體、家具,平衡居家溫度及視覺感受。
客廳主牆採以大面石材塊體,形塑大氣磅礴之感;有別一般的黑色岩塊,我們建議業主改以米色系觀音石鑲嵌暖黃燈源,讓整體視感不會過於冰冷,並透過分割錯置手法增添場域趣味。
Young owners are particularly fond of black, white and grey tones and concise lines. Therefore we ornament the deep dark tone with warm wood grain and pure white cabinet and furniture to balance the temperature and visual sensation.
The main wall of the living room is made of large stone blocks, which shapes the feeling of magnificence. Not using the ordinary black rocks, we suggest the owner to utilize beige andesite stone inlay with warm yellow light. Via the staggered techniques to delight the space and make the whole visual sensation won't be too icy.