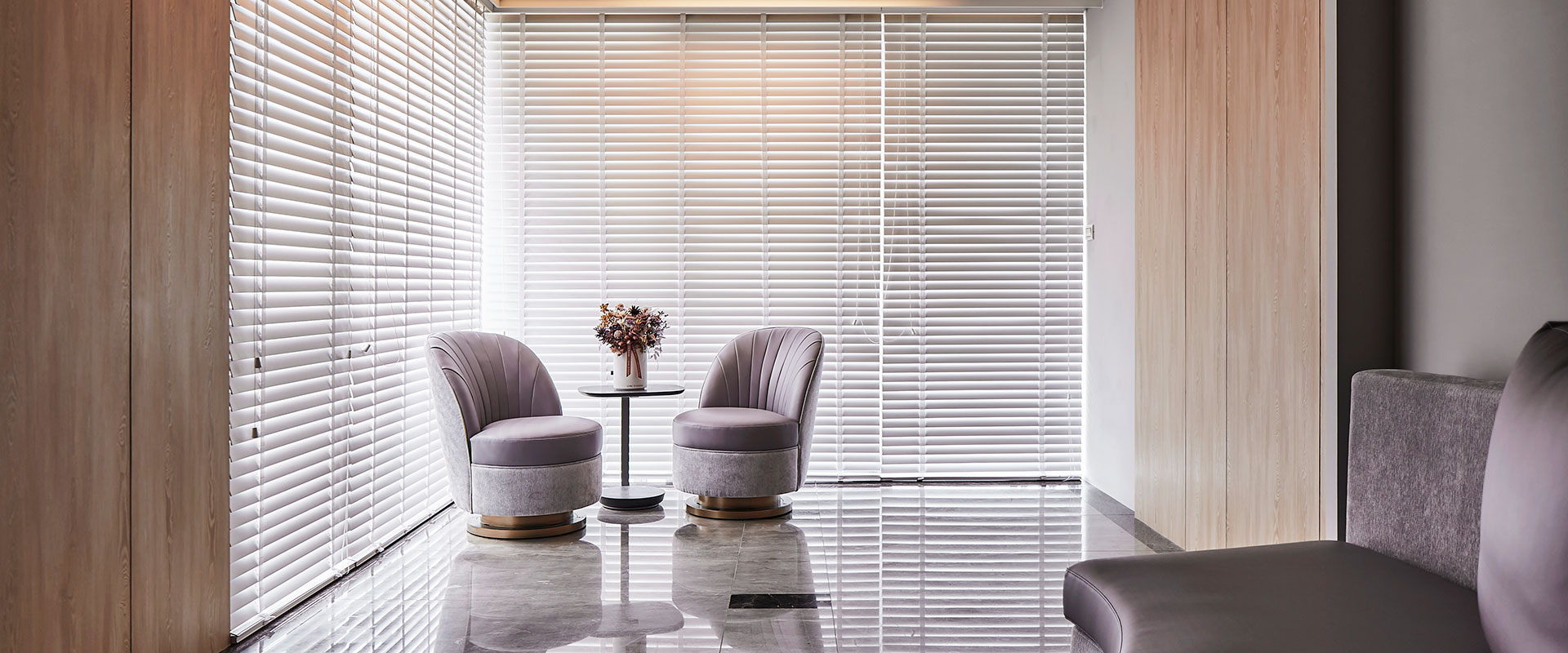 煦光蘊玉
. Pivotal Wellbeing Journey
Commercial Space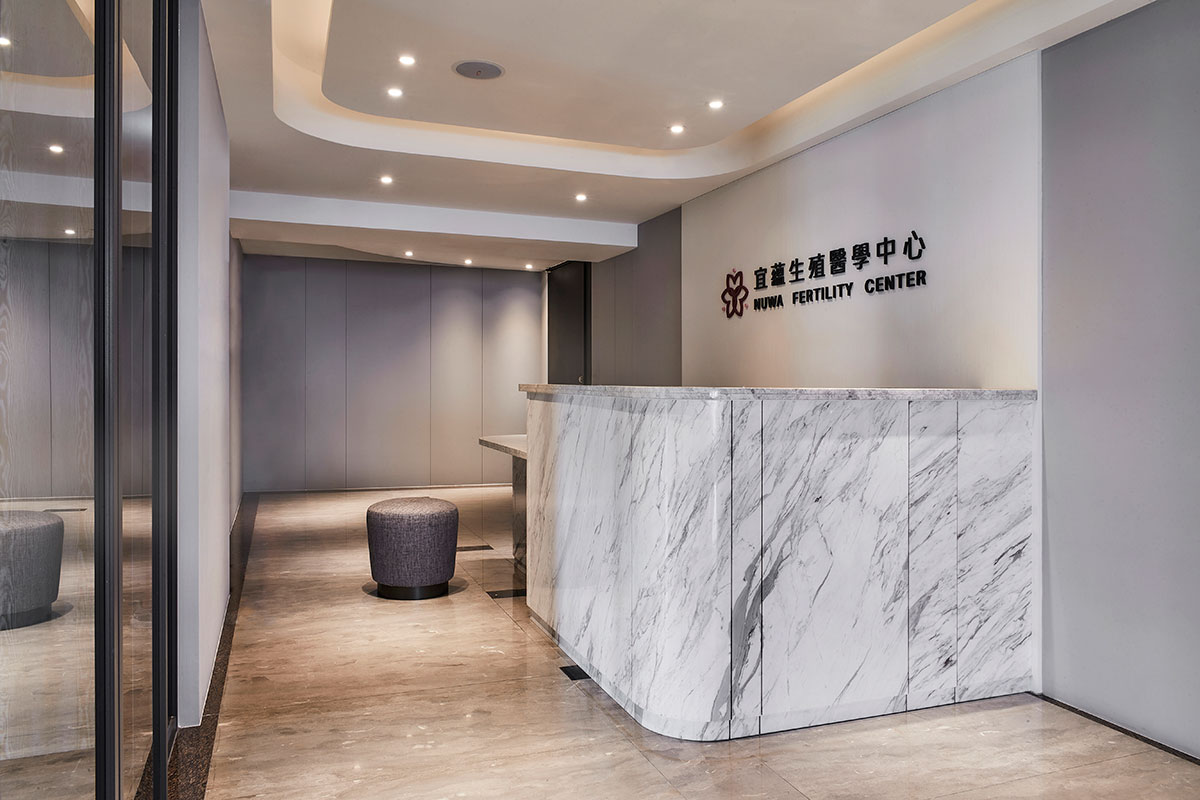 1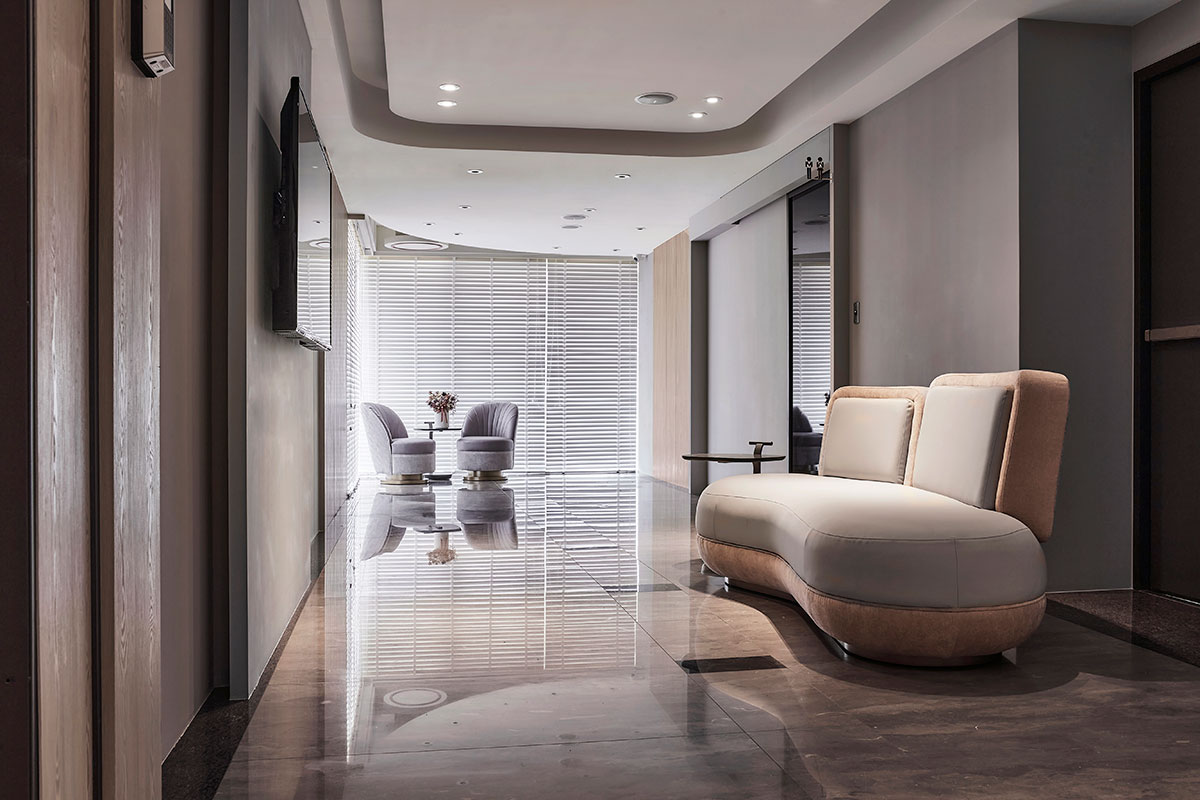 2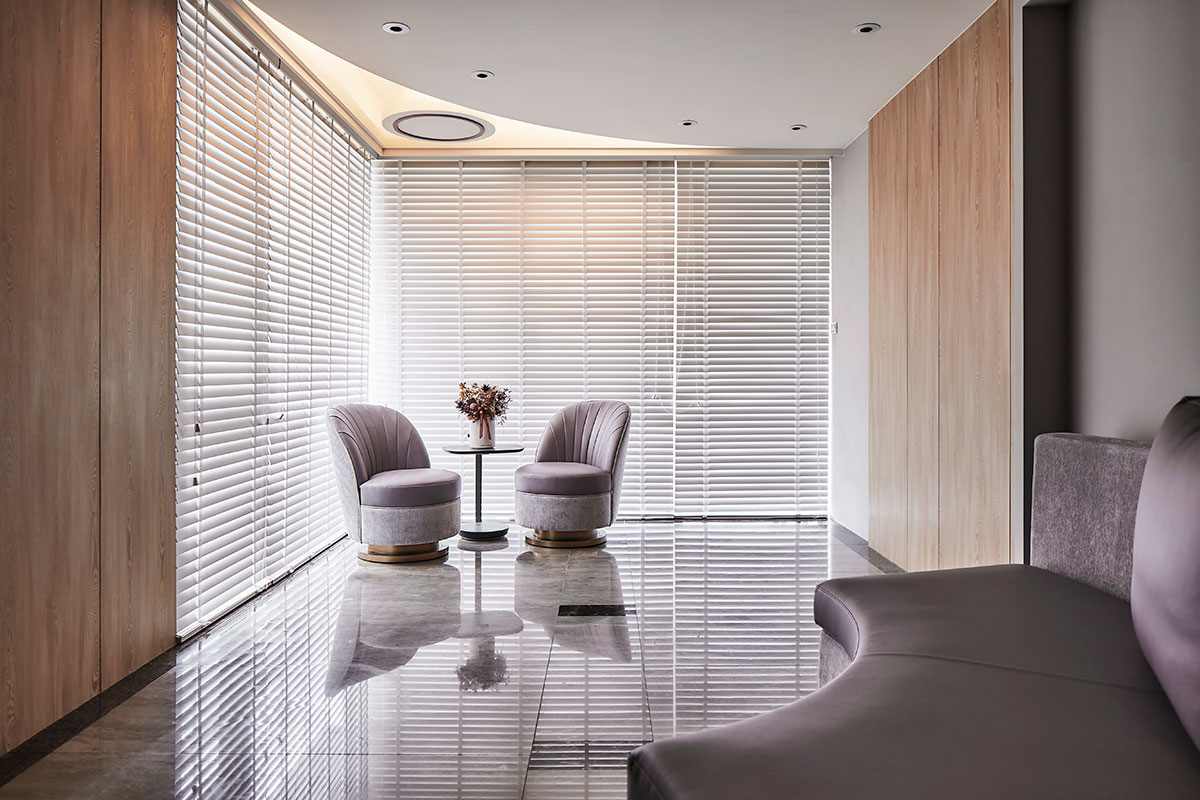 3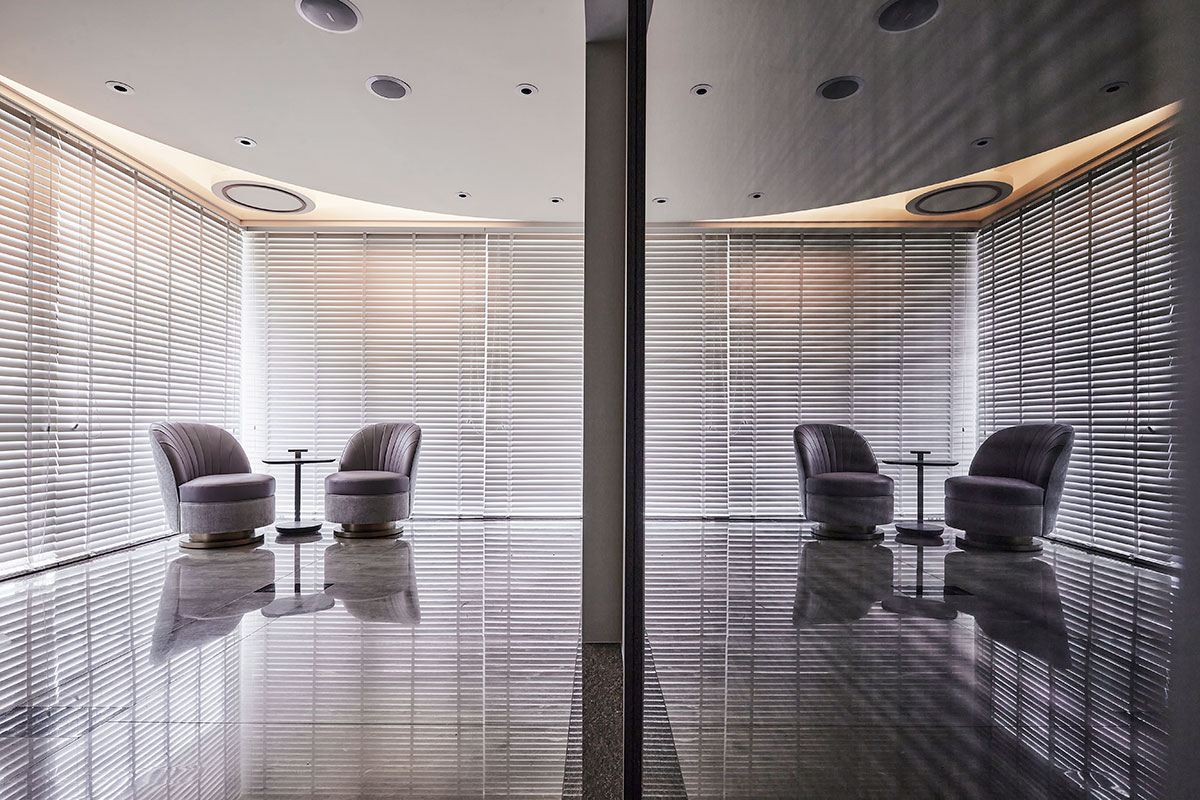 4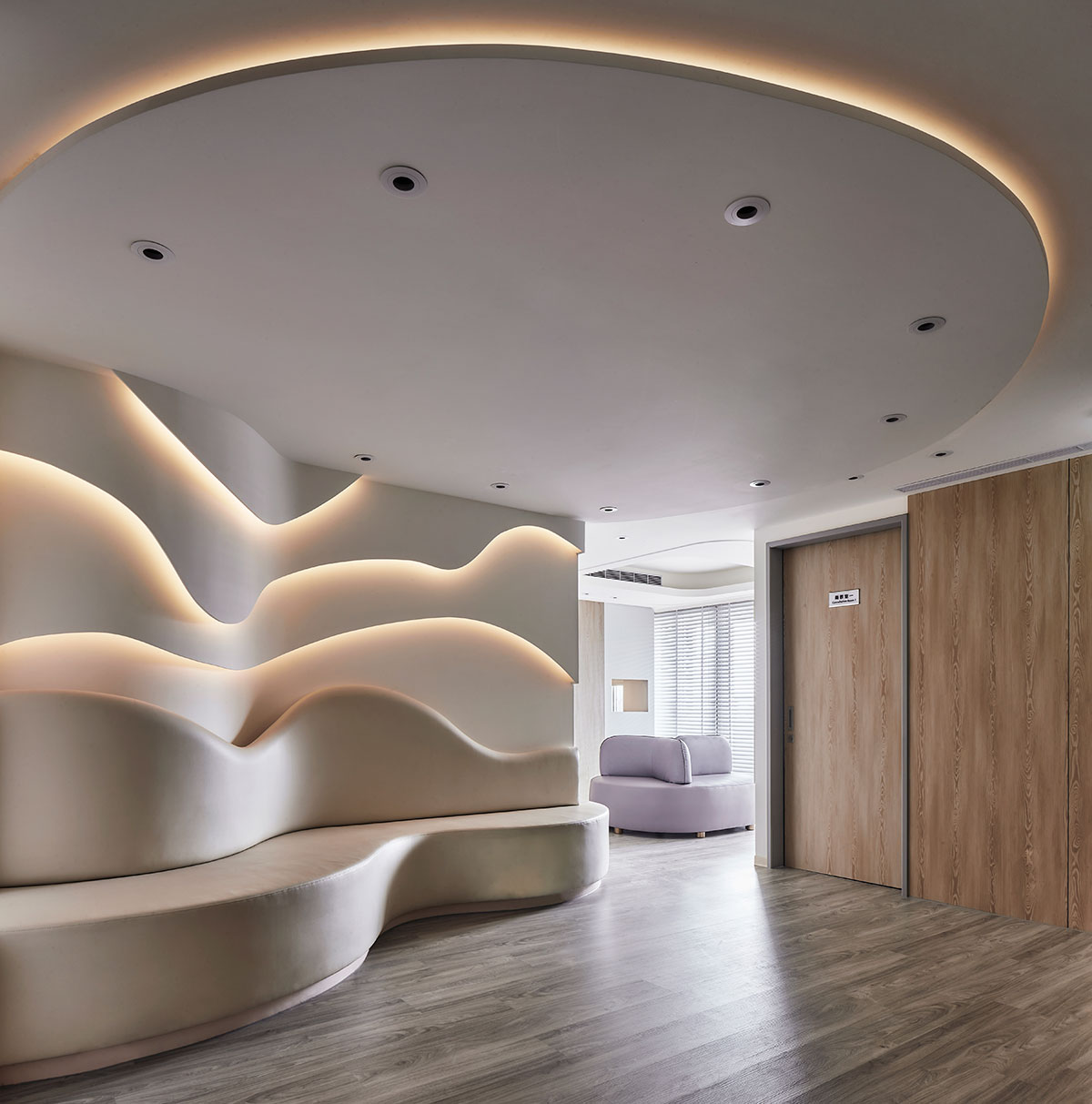 5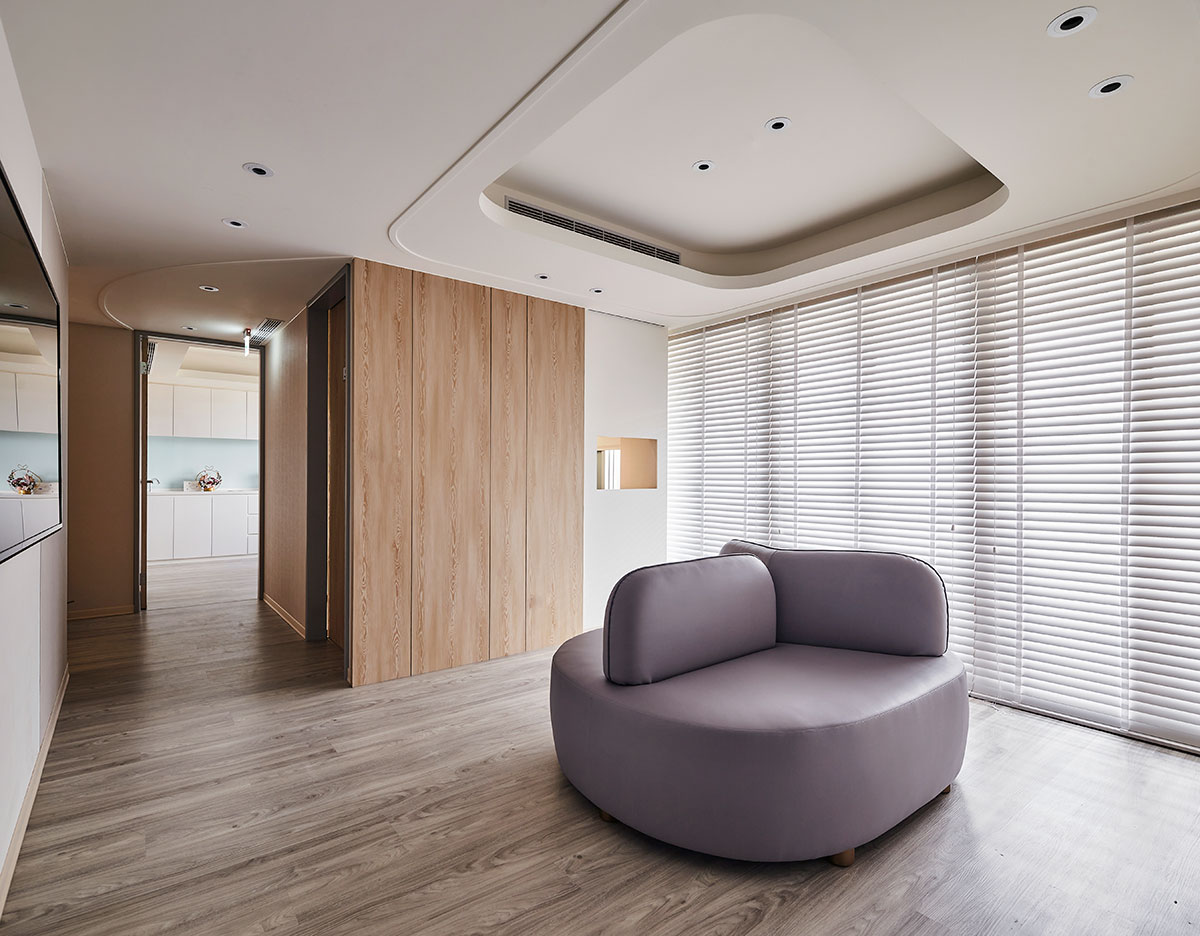 6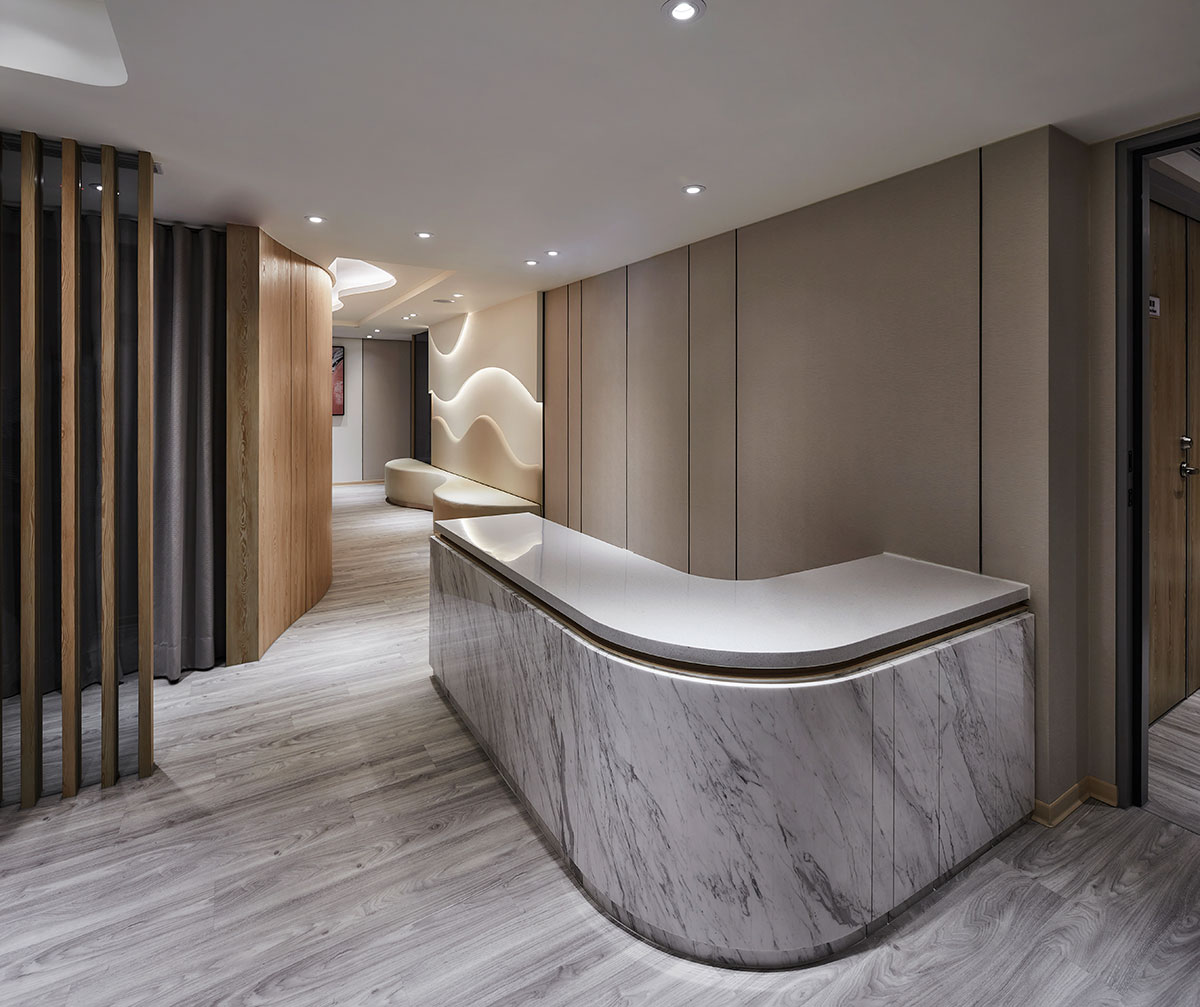 7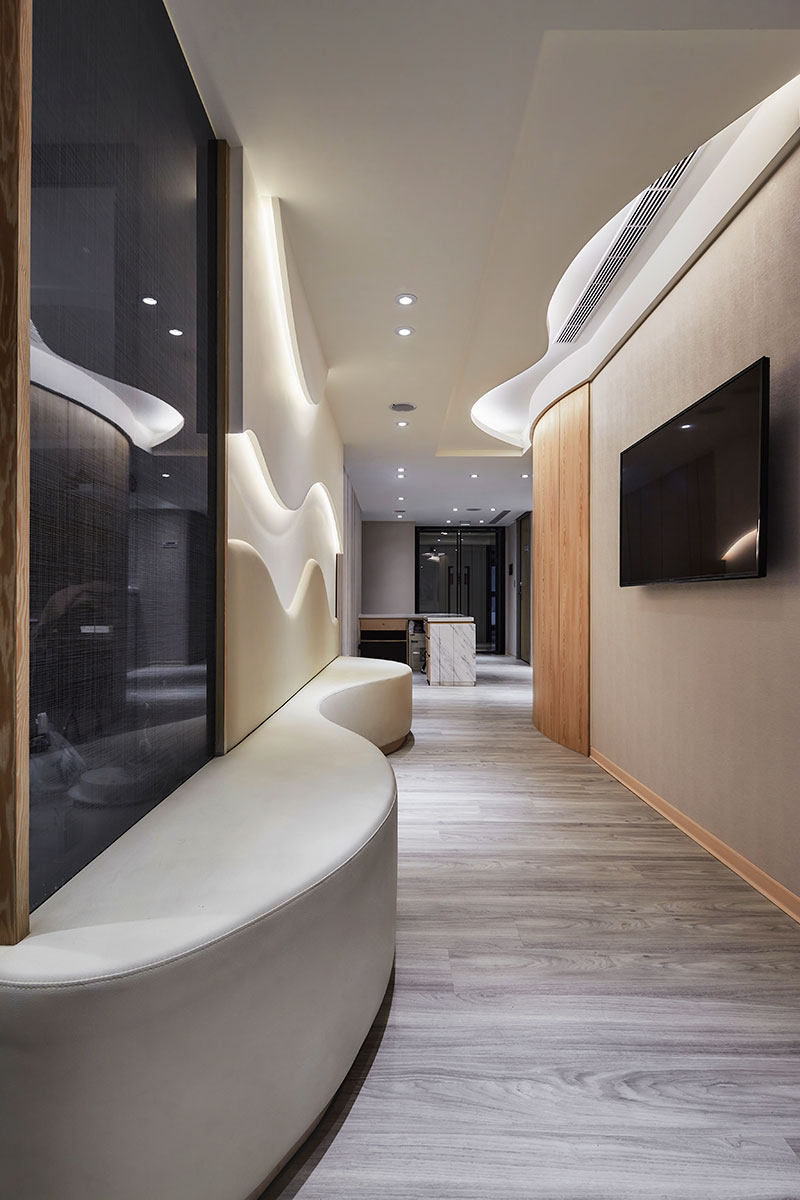 8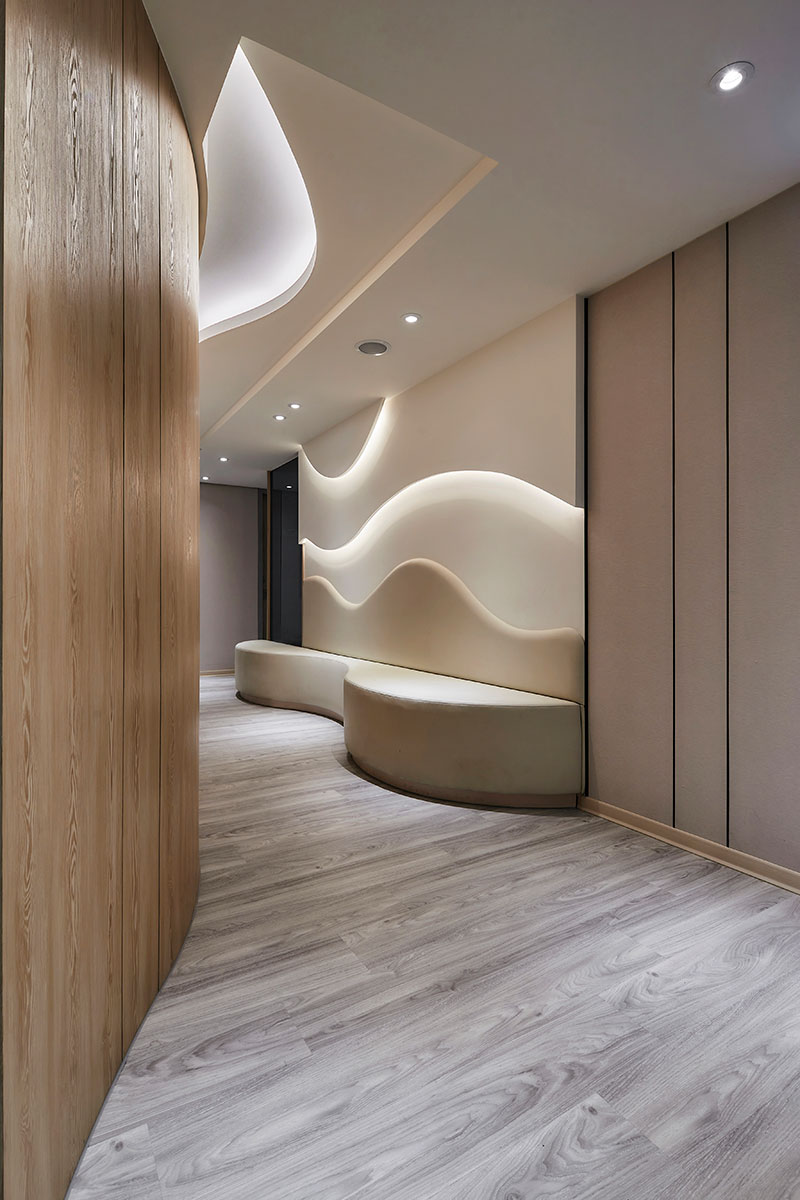 9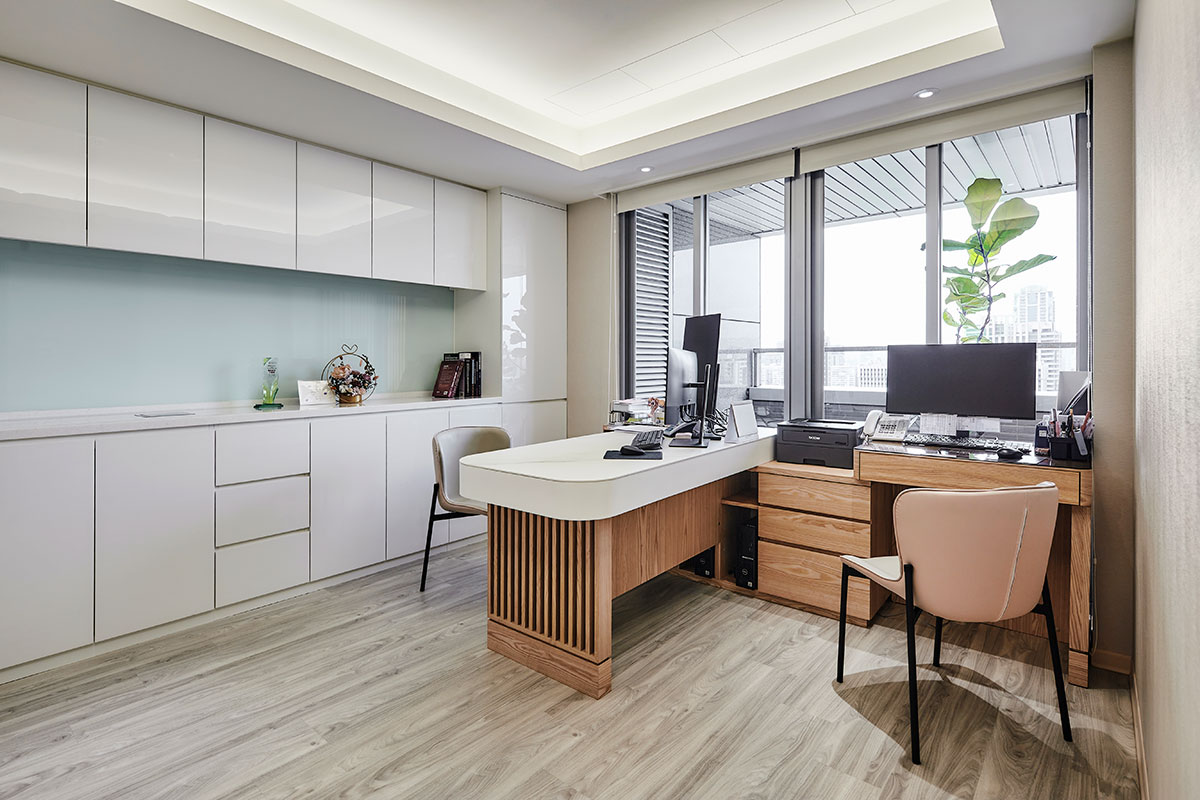 10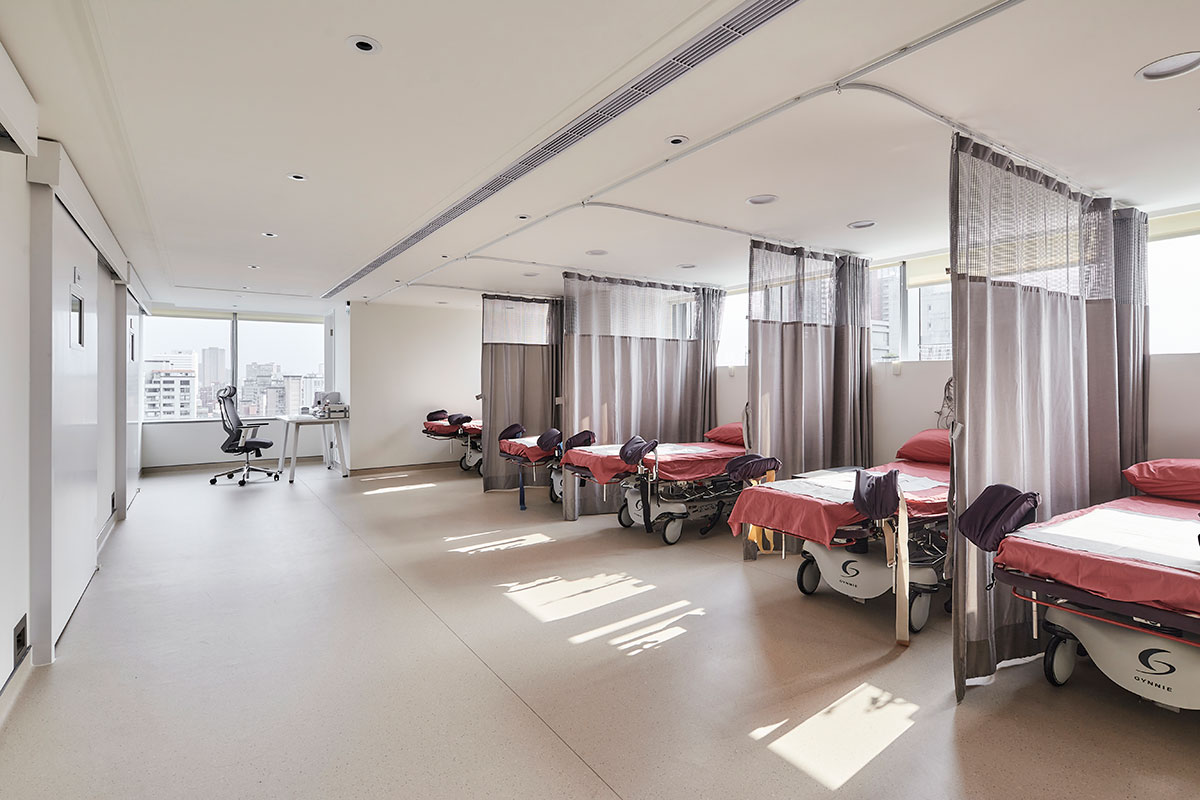 11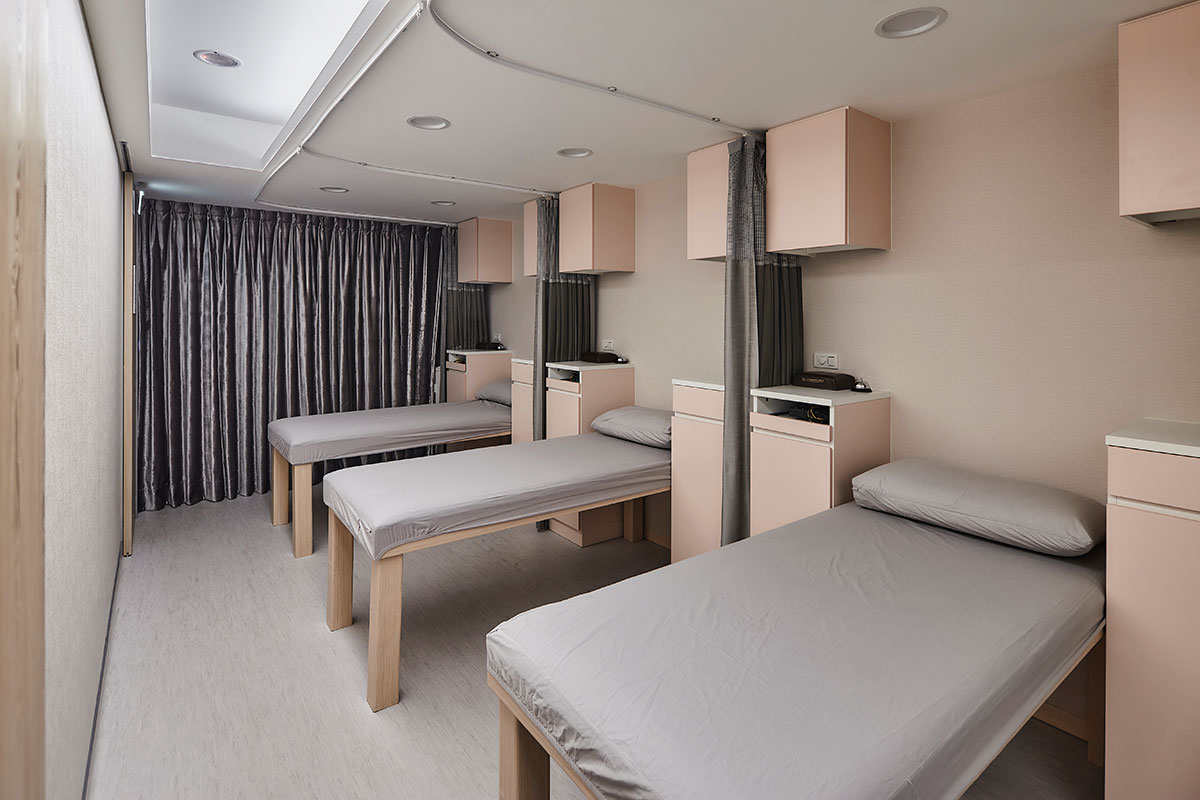 12
彷若花朵含苞待放,新生的氣息由線、面帶領,敞開大門而入;知曉醫學中心的本質,我們以淡雅的質材、軟裝,譜奏柔美且令人安心的設計篇章,使醫療人員得以順利執行任務,展開雙臂,引導女性踏上成為母親的旅途。
溫暖如春陽,廣闊如汪洋,是幼孩出生的寧靜所在,明亮、溫馨,呼應新生兒來到母親的懷抱,吐納最初的新鮮氣息;輕柔奔放的圓弧,將女性孕育生命的身形曲線,形塑於空間的舞動,擁抱每位心懷迎接生命的到訪者。
於圓滿豐實的線條之中,勾勒出迎接生命的盼望,根據酒紅點以粉紅的商標,與溫柔清新的專業形象,佐以木質紋理,融合天然環境,在自然與人工交織共舞之下,表露初生的氣息,創造柔美恬靜的舞動綻放畫面。
We exploit elegant elements and furnishings to fulfill a gentle and reassuring design that meets the essence of the medical center. The newly born ambiance as if the flowers revealing the new growth. Hoping the agreeable configuration can help the medical staff to accompany with women on their journey of becoming a mother.
A bright, cozy, tranquil circumstance warmheartedly receives the newborn baby comes to the mother's embrace. We borrow the pregnant women figures and transform them into gentle and unrestrained arc lines to finish the interior setting marvelously bring about the lively vibe of the space to greet people who welcome the just born baby with heart.
The logo of burgundy-pink colors on the natural wood veneer wall skillfully manifests the gentle, refresh, and professional image also creates a soft and peaceful appealing scene of welcoming new life.